DeFi
Platform news
MetaMask Institutional integrates GK8 digital asset wallet for DeFi services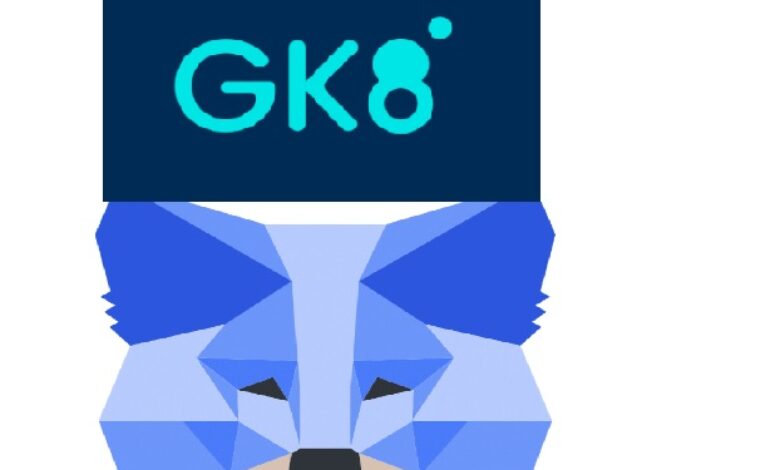 GK8,Blockchain cyber Security company, acquired by Celsius offering the leading institutional-grade self-managed digital asset custody platform with DeFi, staking, NFT, and tokenization support has integrated with MetaMask Institutional, a version of popular MetaMask wallet that integrates institution-required custody, operational efficiency, risk, and compliance features.
GK8 users will be able to use the wallet from their MPC vault, enjoying broad access to decentralized finance (DeFi) services in the most secure way possible. GK8 is serving clients in the UAE such as Abu Dhabi Catalyst Partners.
On-chain hot wallets offer crypto investors and traders a smooth user experience as well as the versatility they need to plug into the vast DeFi ecosystem at any second. The trade-off for these benefits is the higher risk of a hacking incident through a compromised private key. Neither retail nor instituaional users  are immune to this threat, posing a risk for crypto's relentless march into the mainstream.
By integrating with MetaMask Institutional, built by Consensys, GK8 enables DAOs to access the institutional rendition of the popular on-chain wallet, designed specifically with the needs of crypto-native companies in mind, from its regulation-ready platform. The wallet will be accessible from its high-scalability MPC vault, working as a regular Web browser extension. The resulting architecture grants users the benefits of the most secure self-custody platform with Cold and MPC vaults alongside the flexibility and functionality of MetaMask Institutional.    
Besides the MPC, GK8's platform also incorporates a unique Cold Vault, the only solution in the market that can create, sign, and send blockchain transactions without connecting to the Internet. The company's patented implementation of unidirectional connection technology for crypto wallets leaves no openings for hackers to exploit. It is further validated with a Soc2 type 2 certification from the Big4 firm E&Y.
GK8's solution also supports the secure tokenization of traditional assets. It features general support for all Ethereum Virtual Machine-compatible layer-1 blockchains and instant access to all layer-2 smart contracts on supported chains. The platform has an arrangement with AON for customers to quickly and seamlessly access insurance of up to $750 million per Vault, the largest in the market today.