Global News
Platform news
CEO of Digital Asset Fund 3iQ Offers Positive Ethereum Outlook
Fred Pye, CEO of Digital Asset Fund Manager 3iQ Corp, offers a positive outlook for Ethereum's future thanks to several promising catalysts.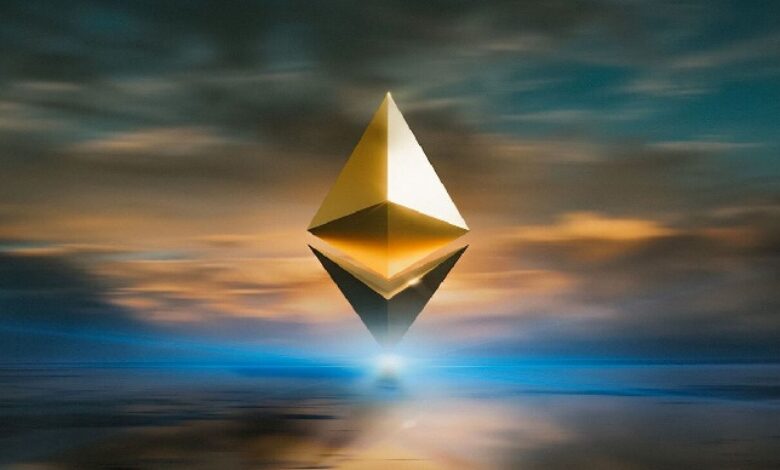 The launch of the Ethereum blockchain in 2015 sparked the creation of literally thousands of altcoin projects, including many Layer 1 solutions and smart contract platforms dubbed "Ethereum killers". And yet, despite smart contract fees getting more and more expensive as the transaction volume on Ethereum's blockchain accelerates, it's still the second most valuable crypto project in the world, valued at nearly $375 billion.
Despite the geopolitical situation in Ukraine and the macroeconomics of rising inflation pushing investing markets lower earlier this year, recent clarity on interest rates provided by United States Federal Reserve Chairman Jerome Powell is sparking optimism among investors.
Even if the current bullish move is a temporary bounce, Ethereum's long-term outlook looks pretty encouraging.
Several Key Factors Are Opening Up the Possibility of Exponential Growth for Ethereum in the Years to Come
The fact that interacting with smart contracts on the Ethereum blockchain is very expensive is well documented. That's all about to change with the Ethereum 2.0 upgrade scheduled to be completed this coming summer (it has already been completed in a testnet environment).
The upgrade will see the introduction of the Beacon Chain and a big move from a Proof-of-Work consensus algorithm to a Proof-of-Stake consensus algorithm that will make Ethereum transactions cheaper, faster, more environmentally friendly, and more scalable.
While many other competing smart contract platforms promise the same thing (IE Solana, Binance Smart Chain, and Cardano to name a few), no other altcoin project carries the brand recognition of Ethereum. Most competing projects also sacrifice decentralization in favour of scalability in a way that the Ethereum 2.0 upgrade won't.
Think of it this way: If the high transaction fees charged for using Ethereum haven't been enough of a deterrent to allow a competing smart contract platform to gain serious traction, it makes sense cheaper fees and improved scalability will only strengthen Ethereum's position as the gateway to DeFi, NFTs, the metaverse, and the Web 3.0 movement.
It's Still a Good Time to Invest in Ethereum
Beyond the points mentioned above, having a first-mover advantage in the crypto space carries significant weight, as both Ethereum and Bitcoin are proving year-over-year. Passionate early adopters of crypto are trying and failing over and over again to come up with better versions of Bitcoin (Bitcoin Cash, Bitcoin SV, Bitcoin Gold etc…) and Ethereum.
It's also important to consider the fact that as institutional investing in the space ramps up in the coming years, the brand recognition, trust, and goodwill the Ethereum blockchain and its community of developers have continued to build over the last seven years is naturally going to lead institutions to benefit from the coming upgrade, expose themselves to the increases in fundamental value and token price appreciation that are on the horizon. All while still protecting capital from the downside risk that comes with investing in less popular large-cap crypto projects.
With so many positive catalysts evolving, and the broader acceptance of the Web 3.0 revolution continuing to captivate the imagination of investors, the real-world usability of the Ethereum blockchain is only going to expand. Both as a payment platform and as an innovation hub for the future of digital assets and decentralized applications.