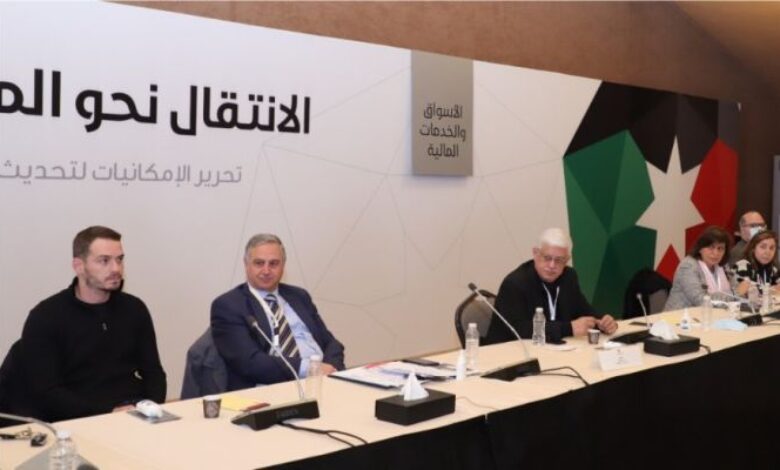 CoinMENA, Bahrain headquartered regulated crypto exchange is an active contributor in Jordan's crypto regulatory framework discussions. The Co Founder and Chief Executive officer of CoinMENA Talal Tabaa revealed in a linkedIn post how CoinMENA is participating in a series of workshops geared towards ensuring a comprehensive regulatory framework for crypto assets is enacted in Jordan.
The Royal Hashemite Court (RHC), is considered the political and administrative link between His Majesty King Abdullah II and the Constitutional Authorities (Government, Legislative and Judicial), The Armed Forces and The Security Services. The RHC provides the necessary political, administrative and diplomatic support to the executive, legislative and judicial branches of the state in order to enable them to fulfill the tasks entrusted to them by the Constitution.
Jordan ( Kingdom of Jordan) is Tabaa's home country. In his post he conveys that after the recent crypto regulations in UAE, more MENA countries will be following suit. He comments, " With the roll-out of crypto regulations in the UAE the past few weeks, more and more MENA nations will follow suit. I am grateful for the keen interest that Jordan has shown in this emerging asset class and its safe governance."
On the Jordanian Financial Reform committee, the body holding the crypto regulation discussions are members that include H.E. Dr. Adel Sharkas Governor of the Central Bank of Jordan; H.E. Mohamad Al-Ississ PhD, Minister of Finance; Khairy Amr, Minister of Investments; Ammar Basheer Ali Al-Safadi, CEO of Housing Bank; Dr. Hussein Said Mohammed Amar Seifan, CEO of Jordan Islamic Bank; Mazen Wathaifi, CEO of Amman Stock Exchange; and many other players from the public and private sectors.
Tabaa believes that CoinMENA crypto exchange has a strong role to play in shaping the crypto regulatory discussions happening in the region. CoinMENA was the second crypto exchange to be license in Bahrain, and is currently interested in the UAE. It would also seem that sooner or later CoinMENA will have a license in Jordan as well. CoinMENA also received a license from the EU in early 2022. The company has secured seed funding of more than 9 million USD back in November 2021 to be used for expansion of products and services as well as jurisdictions.
Tabaa adds, " Taking part in these initiatives wherever we can is critical for our team at CoinMENA. Our goal as a financial services provider is not just to provide the easiest, most secure access to digital assets anywhere in MENA, but also to be part of shaping the conversation around this new asset class as well. This is how we ensure we play our part in the creation of a more equitable and accessible financial future for everyone."
The Central Bank of Jordan announced in January that it was studying the launch of CBDC and crypto regulation in the country. It seems that the speed of these discussions and their intensity are growing as more and more countries in the region and globally address the crypto scene and its implications.