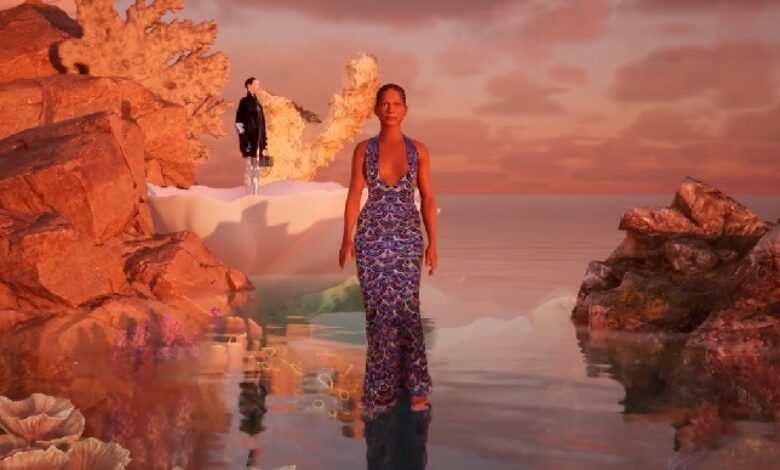 Lebanese fashion designer Rami Kadi of Maison de Couture will reveal the latest NFT at Crypto Fashion Week™ (CFW), the leading destination for digital fashion and NFTs.
The event live stream opens on March 18, 2022 with a special 3D experience set above and below water, featuring the release of exclusive augmented reality NFTs in partnership with DRESSX. CFW designates the defining event of the year, that merges the worlds of fashion, NFTs, and Web3 into formation. Assembling an avant-garde community of designers, artists, entrepreneurs and technologists for a celebration of on-chain digital fashion, CFW is an innovative and exciting place to encounter what's next from the trendsetters in the space. CFW 22 features a special 3D experience set both above and below water in the most biologically diverse ecosystem in the Multiverse.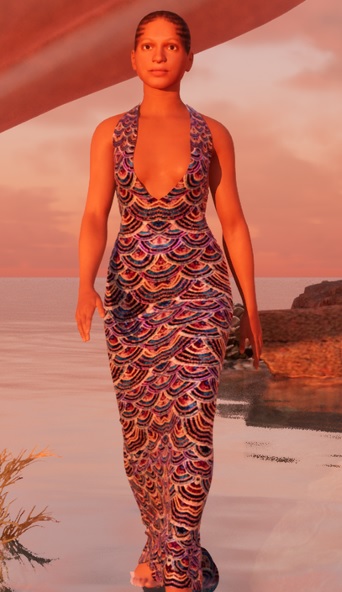 As RAMI KADI is the UNEP Goodwill Ambassador for Sustainable Fashion in West Asia, the aim of this scene fits within our couture studio's identity since it encourages sustainable practices, particularly for the benefit of coral reef preservation and water conservation, highlighting the impact that our actions have on the environment. A special panel discussion on the topic of sustainability and creative ethics will also be presented.
RAMI KADI will be a speaker at the CFW 22 panel, "Designing for Digital Spaces", taking place at 4:00pm CET or 5:00pm Beirut Time. This panel will be hosted on Telegram, accessible using this link:
This AR RAMI KADI Mermaid Gown look will drop as a rare and limited edition NFT with DressX. The NFT of this 3D RAMI KADI gown will be minted in the collection accessible through this link: https://foundation.app/collection/cfw22-dressx .
This NFT will be up for auction on the foundation app, starting 7:00pm CET or 8:00pm Beirut Time on Friday 18th of March. By purchasing this RAMI KADI Mermaid Gown NFT, you will get the chance to dress your avatars with a rare digitally created RAMI KADI couture design, which is also available physically as part of our SS22 collection.
The foundation auction model works as follows:
1- There will be a "reserve price" which designates the minimum bid on the NFT dress.
2- When the NFT is listed, the auction doesn't start immediately.
3- When the collector places the first bid above the reserve price, the auction starts and will last for 24h.
4- If a bid is placed 15mins before the end of the auction, the auction time increases 15mins.