Events
Finnovex Qatar Summit to launch on March 15th 2022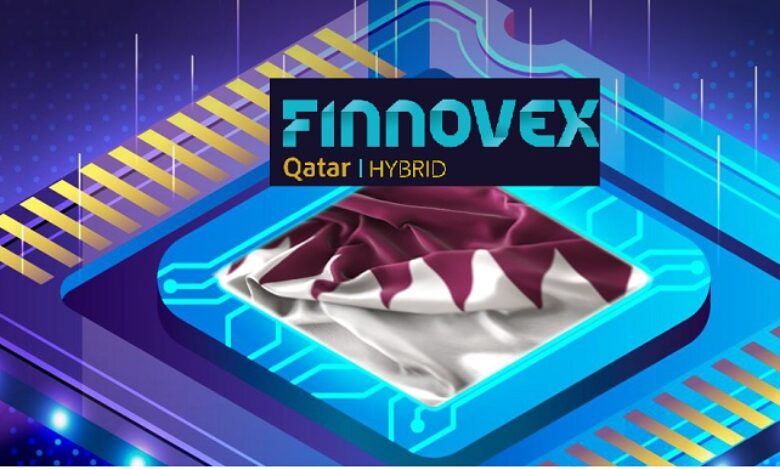 As Emerging technologies transform the financial services business by providing new ways to meet customers' growing demands for personalization and ease, the first ever Finnovex Qatar Summit for Banking and Financial Institution Stakeholders will be held on March 15, 2022 in Doha, Qatar, and will be streamed live online for the benefit of the digital audience.
As the importance of technology in the Qatar banking sector grows in the coming years, innovation, imaginative cultures, data access, and advanced analysis will be required to revolutionize the financial ecosystem. The emergence of a customer-centric strategy has spilled over into banking services, with the same degree of performance and intuitiveness in demand.
Exibex is preparing to host a gathering of 300+ people to see the presence of 20+ industry visionaries, who will benefit from the best networking and learning possibilities while witnessing the experience of a collaborative mind space of innovation in the Financial Services Ecosystem.
The 10th Edition from the Finnovex Global Series which aims to shed light on front burner issues through a blend of fireside chats, panel discussions, and expert presentations, some of the key discussion points includes –
 Decoding Opportunities for Qatar: Is Technology Is Altering Financial Services Internationally – Digital technology is spurring financial inclusion around the world, enabling millions more people and businesses to join the global economy for the first time. Yet there is much more to do –
 Engagement Banking Era – The future lies in engagement banking, where
banks revolve around their customers, forming deep, personal relationships with them and providing exceptional experiences across every touchpoint.
 Customer centric experience in financial services
 Deep Diving in to how and why to thrive In Digital Financial Services
Ecosystem
 Intelligent Banking for Outstanding Customer Experience – tackle key roadblocks like cultural shifts, declining budgets, learning & training.
 Adapting Cybersecurity for The Future Normal – showcasing how to tackle threats
 Confluent Data Governance
 Cashless society– The future of digital payments?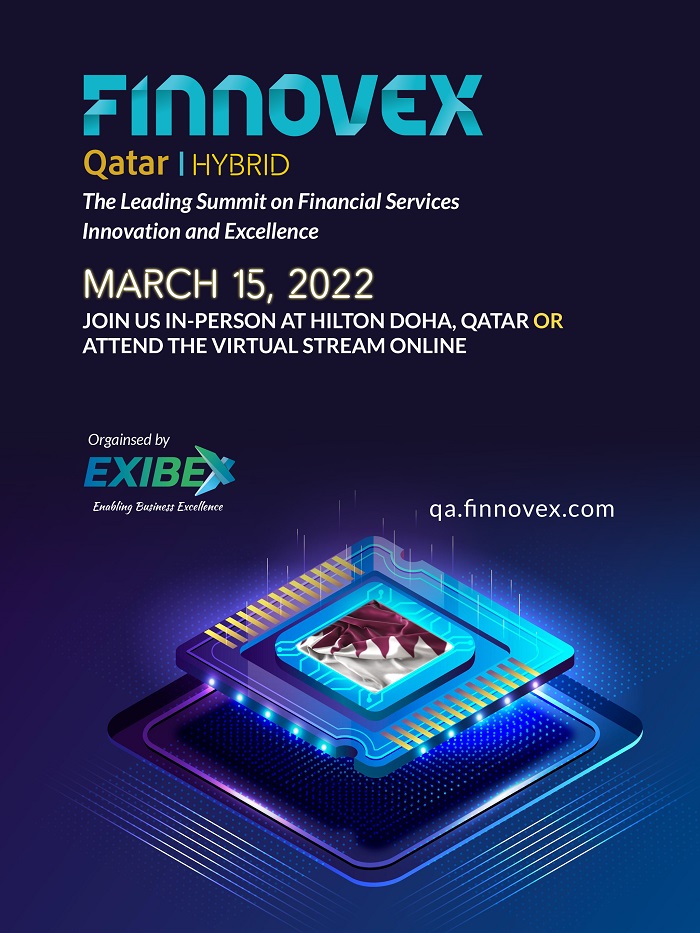 Expert speakers are respective representatives of the following companies – Qatar Financial Centre (QFC) Authority; Lloyds Bank, UK; Qatar Financial Centre Regulatory Authority (QFCRA); Commercial Bank, Qatar; Bank Nizwa, Oman; HSBC, UAE; DOHA BANK, Qatar; Rwanda Finance; Ooredoo Qatar; Egyptian Arab Land Bank; PowerBank, Qatar; Emirates NBD amongst others.
Registration link: qa.finnovex.com
Hashtags: #finnovexlive #finnovexqatar
This year's edition is themed – "Emerging Technologies Disrupting the Sustainable
Financial Ecosystem".
Anticipate:
➤ 20+ Trail Blazer Speakers
➤ 300+ Delegates
➤ FinTechs and Innovators Hub
➤ Live Interactive Networking
➤ 5+ Panel Discussions
➤ 8+ Networking Hours
➤ 7+ Keynote Sessions
The Qatar edition will be a unique opportunity of accelerated solutions hub to –
✓ Meet new, creative and inspired people, and form strategies you need to grow. Network, share ideas and learn new strategies with over 300 of the sharpest minds in banking and financial services.
✓ Learn how to evaluate, deploy, use, and customize the financial technologies to improve business processes
✓ Hear first-hand from customers on the challenges they face across the entire value chain of financial processes
✓ Take away lessons learned, valuable case studies and key insights from peers to apply within your operations
✓ Meet with Fintech solution management, development, support and consulting experts
✓ Fully evaluate and understand how the comprehensive suite of applications can optimize your business process
✓ Visit the showcase centres and demos to better understand the latest solutions in the market that can help your business
Finnovex is dedicated to examining the Future of Financial Services on how disruptive innovations are reshaping the way they are structured, provisioned and consumed.
The Finnovex Global series, which is organised by Exibex, examines the Future of Financial Services and how disruptive innovations are reshaping the way they are structured, provisioned and consumed. The Finnovex series of Summits highlights thought leadership on cutting-edge issues with long-term implications to the industry and lays foundation for multi-stakeholder dialogues that explore the potential of these innovations to transform the financial ecosystem as well as the risks and opportunities that could emerge from shifts in the way financial services are designed, delivered and used in the future.
For more information, visit – https://finnovex.com/
If you would like to sponsor or be our event partner, please send us an email info@exibex.com