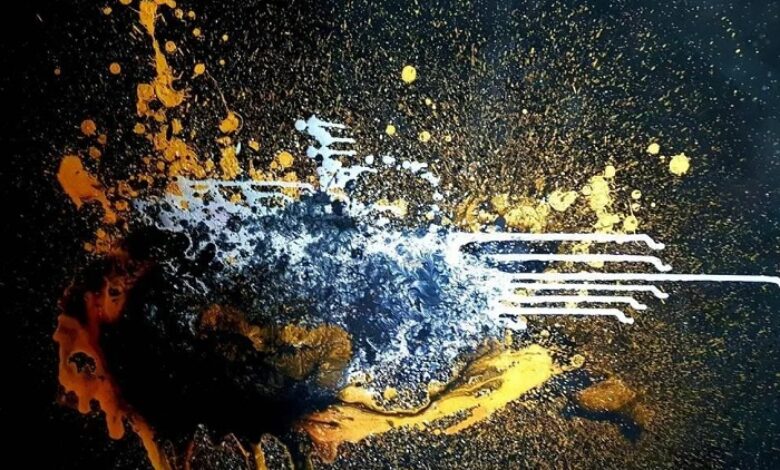 Lebanese artist and digital marketer Rasha Hamzeh, who is based in UAE, recently launched her Altruistique NFT Collection on OpenSea. Hamzeh who is the strategic Marketing Investment Director at OMD ( Omnicom Media Group agency ) UAE has always been an artist at heart. Since the onset her art has had an altruistic aim and thus the name of her portfolio.
Altruistique Portfolio was launched by Rasha in 2018, with the aim of utilizing her artwork to raise funds for different causes. Since then she has carried out and participated in several exhibitions and raised funds for several causes.
Rasha uses multiple mediums in the paintings she has in Altruistique whether oil, acrylics, spray paint, and even charcoal. Today Altruistique is now offering art in the form minted into NFTs.
UNLOCK spoke with Rasha Hamzeh to learn more. When asked why she started to create digital artwork and  mint them into NFTs she replied, "At my job at OMD, a multinational agency, we were working with multinational clients who are tapping into NFTs and trying to jump onboard and get into this trend by being the first to market. We proposed some very interesting ideas merging digital art and NFTs together. So when I took my maternity leave I started to learn more, created my digital art and minted my first NFT which is now on OpenSea."
Rasha's Digital art NFT was one of those selected by UAE Hypermedia Group during their rebranding campaign under Creators of Impact theme. Hamzeh's digital artwork was displayed on outdoor billboards across Dubai UAE as part of HyperMedia's launch campaign.
Rasha plans to do even bigger and better projects in the near future. The first three digital art NFTs from Altruistique NFT Collection were just a test according to Rasha. She believes the success of an NFT project is based on three things, first the digital artwork, the community behind the artist and finally the marketing behind the launch.
Rasha states, "If you are looking to mint an NFT art piece, as an artist you should look into online PR, influencers, organic social reach, and NFT galleries and marketplaces to spread your word out. I am currently working on an article around how to best perfect an NFT ad campaign and hope to share it to help all those interested."
She believes it is important for every artist to try and do it themselves first, to learn how it works because it is not as complicated as it seems. Until now however, art collectors are still finding it difficult to purchase NFT digital art in crypto. Rasha explains, "Most of them find it difficult to open a crypto exchange account, and purchase crypto, however I think all that will change as there are a lot of companies building platforms in the region that will make it easy to enter the NFT scene either as a seller or buyer."
In the near future, Rasha plans on creating new physical art pieces and then minting them as NFTs. Rasha states, " This time I want to see how digital art can take physical art to the next level."
In the past months several Lebanese artists and designers have a launched NFT digital art collections, names include Kristel Bechara, and Rami Kadi among others.