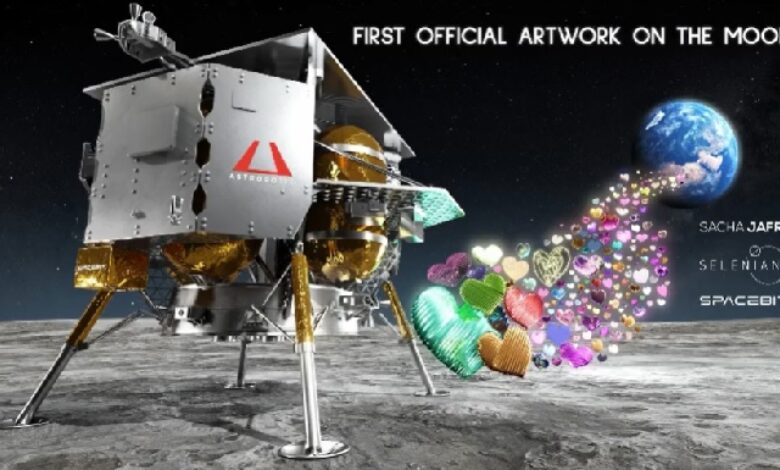 UAE Selenian, specialized in curation of art in space is taking their digital art, NFTs, and physical art to the moon. It will do so alongside NASA and Astrobotic, a commercial space company.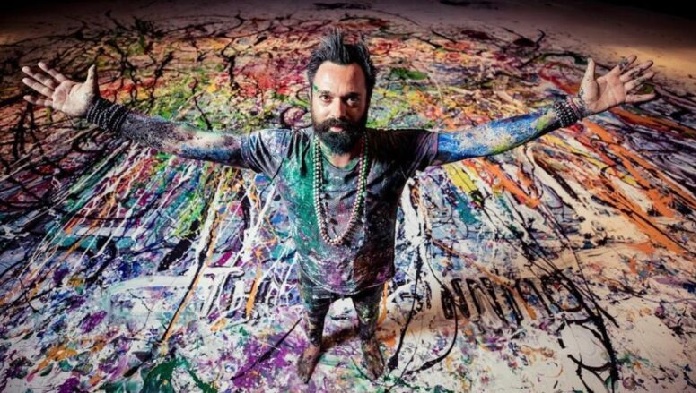 With the clear intent of it permanently staying there, the artwork, titled 'We Rise Together, By Moonlight", is UAE Sacha Jafri's latest brainchild. The British-born artist living in Dubai, made sure that his creation would resist any lunar conditions by using an aerospace-grade aluminum gold plate as a canvas for his creation.
It has also been reported that five NFTs will released in order to commemorate each stage of the upcoming mission. Although the project seeks to discover and explore the world that is tangibly outside of ours, all parties involved have made sure to keep humanitarian action at the center of the undertaken task. Indeed, a percentage of the funds raised for the moon mission have been pledged to charities that focus on four major issues that the team aims at tackling – namely equality for all, sustainability, education and health.
"Our future is not technology, our future is human; with expression and embrace comes our new world, aided by technology but driven by humanity. The placement of my moon landed artwork aims to reconnect humanity to ourselves, each other, our creator and ultimately to 'The Soul of the Earth'. My hope is for a humanity that vibrates at a higher frequency, that embraces humility, understands the power of universal consciousness, realizes the fragility of our planet and engages in the beauty that surrounds us," said Jafri.
Sacha Jafri has also worked with UAE NFT marketplace Infinity8.