Companies
MENA News
NFT
Tokenization
UAE Based Infinity8 NFT marketplace one brick in the crypto ecosystem Castle
Infinity8 also is working on tokenizing the real estate sector with crypto payments.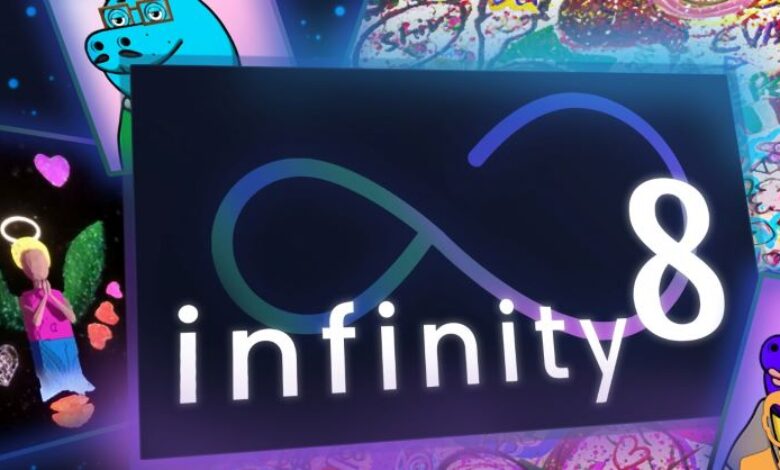 UAE based Infinity8 is the first-ever philanthropic, do good NFT Marketplace for art NFTs, Real estate, and Crypto collectibles. They intend to build a bridge between the fine art world and the digital art world while giving back to the global community.
Infinity8 is based on the Ethereum ERC-1155 Blockchain, ensuring fast and reliable services. UNLOCK interviewed Valentin, Chief Operating Officer at Infinity8 to learn more.
Tokenizing UAE real estate sector
According to Valentin, while Infinity8 is an NFT marketplace for Fine and digital art NFTs, it also is working on tokenizing the real estate sector with crypto payments.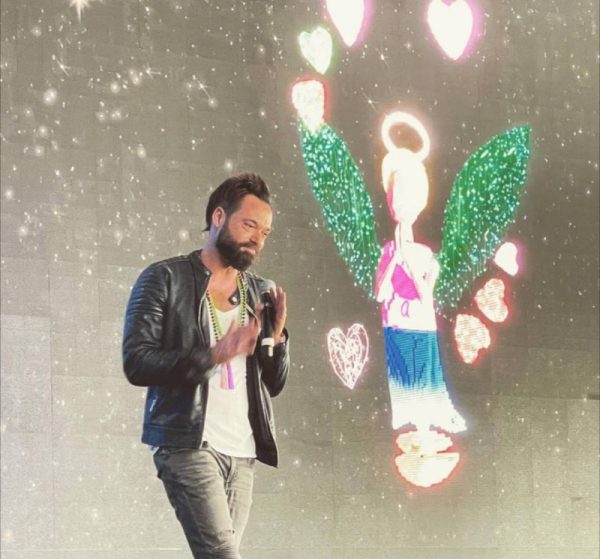 Doing Good essential ingredient
Infinity8 NFT marketplace team believes that in the next five years fine art will be NFTs and fine art and digital art can be bridged. This is one of the reasons Infinity8 have announced the upcoming drop of its latest NFT collection, Happy Hippos. Infinity8's "The Happy Hippo NFT collection" is a collection of 8888 unique, randomly generated AI "cartoon-like" hippos. The NFT collection will be on pre-sale starting at $250 per hippo. https://happyhipposnft.com
Being a philanthropic, do good NFT marketplace; Infinity8 will donate part of the proceeds to a wildlife protection charity to help the hippos in their natural environment. Thus, for each hippo purchase, an adoption certificate will be issued to the owner of the NFT.
Infinity8 gained notoriety when Sacha Jafri, together with billionaire philanthropist Javed Fiyaz, founder of infinity8.io , sold over 1,500 open edition of Sacha's first NFT "On The Wings of an Angel" for a sum of 750,000 euros ($950,000) in less than forty five seconds. In total, Sacha raised over 1.75M euros, with 100% of the proceeds from the NFT sale and physical print going to the AmfAR foundation to help fund the Aids and Covid 19 research.
Prior to this Sacha, a UK born contemporary artist, best known for creating the world's largest painting on canvas, Journey of Humanity, which sold for $62,000,000 at auction in Dubai, entered into the NFT world with marketplace infinity8.io founded by the philanthropist and billionaire Javed Fiyaz.
During the recent Crypto Expo Dubai 2021 event, Infinity8's COO Valentin announced together with Sacha Jafri a collection of 100 Crypto Angels created by Sacha Jafri with each Angel representing a different charity. https://infinity8.io/crypto-angels/
Valentin states, "Every project is always linked to a charity or philanthropic cause. We also try and do good by helping artists to grow and gain recognition, utilizing our platform to make a difference. For example we had this super talented Turkish artist back in June who wanted to list his art but didn't have any money to pay for the listing. We paid on his behalf to get his paintings listed as NFTs and this included gas fees and some marketing. Since then he has sold more than 500 USD worth of his work on our marketplace and is now a loyal user."
He adds, "Unlike OpenSea and other marketplaces, we don't place a markup on gas fees making our marketplace more cost effective for artists. We also built a very user friendly market place where users can pay in fiat or crypto by introducing PayPal and integrated credit card payment service."
Today Infinity8 boasts of having more than 10,000 NFTs on its marketplace from 300 different creators. Valentin adds, " In a very short time since our launch we have been able to attract creators and we don't just list any nonsense NFTs, our projects are interesting, and we will be launching six more projects before the end of the year."
infnity8.io won the Best NFT Marketplace Award 2021 at Crypto Expo Dubai 2021, only a few months after launching at the AmfAR gala in July.
The Future, A crypto Ecosystem
The name of Infinity8 came out because the number 8 is a lucky number for Founder Javed Fiyaz. Fiyaz was an early investor in all crypto ventures including a crypto mining entity which is now listed on NASDAQ called Hut8. He as well has always been interested in the art world, and has used his wealth to help charitable projects in the UK and Pakistan where is he originally from. Today Fiyaz has entered into the NFT scene.
Fiyaz as Valentin states wants to build an entire crypto ecosystem, starting with crypto mining and NFTs. Infinity8 also has plans in the crypto analytics and forensic sphere.