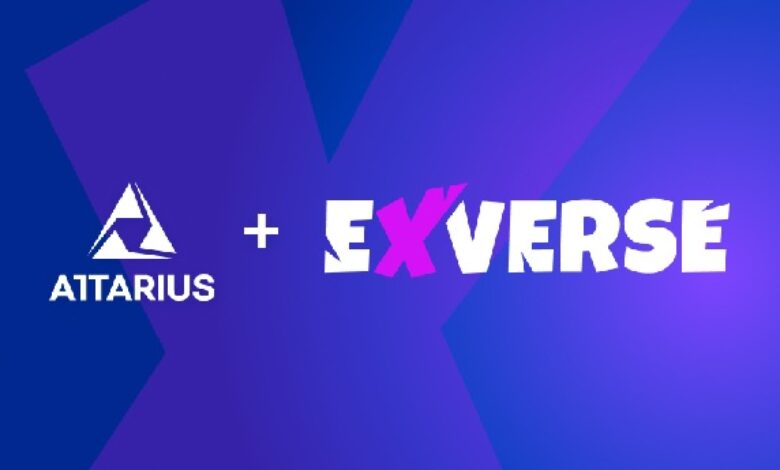 UAE Attarius Network ,blockchain and gaming developer, will be funding Exverse gaming Metaverse, who's developing the outstanding game in the genre of Battle Royale in Metaverse. According to the medium post, the funding will be given in form of a grant, the planned amount will be 15.000 NEAR tokens. The grant will be given from the partner of Attarius Network, Human Guild.
In January 2022 Exverse became a first game and a partner for Attarius Ecosystem. As per Medium post, " Attarius team is helping Exverse Gaming Metaverse team with a number of important tasks in blockchain gaming development, such as building the inner crypto economy, including tokenomics, in-game NFT assets, marketing, implementing blockchain into a game process, etc. After the MainNet launch of the Attarius chain, Exverse will be the inaugural game project on this chain. Exverse is a massively multiplayer 3D third-person shooter in the Battle Royale genre with Play&Earn mechanics, combining competitive game modes in different worlds, built on Unreal Engine."
The battle royale genre is a mix of last-man-standing gameplay with survival, exploration, and scavenging elements. The mechanics of the project allow players to trade and improve in-game values: weapons, characters, unique abilities and compete for rare items to exchange them in the NFT marketplace and use them to advance in the leaderboard.
Exverse team includes more than 12 specialists who participated in developing games such as S.T.A.L.K.E.R. 2, Call of Duty franchise, Apex Legends, Homescapes, WarDefi Crypto Shooter, Ratten Reich, Cyber, Losted, and Escape from the 70s, they're semifinalists of Unreal Engine Developer Contest 2021.
Prior to the last funding, the founder and CEO of Exverse had already invested $150k of his personal funds for the game development. Alfa version will be released in 3Q 2022 according to the plans and development roadmap.
"From the start we have been passionate about building a game that can be enjoyed by many across the world. This partnership will give us the ability to do just that and more importantly, do it right. This is just the beginning of a long and powerful alliance between our two teams, and I'm looking forward to it" — says Alexander Chernov, CEO and founder Exverse.
Attarius Network was founded in early 2021 by a group of experienced people with gaming, blockchain and fintech background, who are fallen in love and are truly passionate about games.
Recently AD Gaming entity in UAE partnered with Attarius Network. Earlier Attarius partnered with blockchain Octopus Network.