Don't Miss
MENA News
NFT
Projects to watch
Tokenization
UAE AD Gaming partners with Blockchain UAE Attarius network
With a focus on developing blockchain gaming, ATTARIUS Network to build an all-in-one NFT ecosystem for the gaming industry and digital artists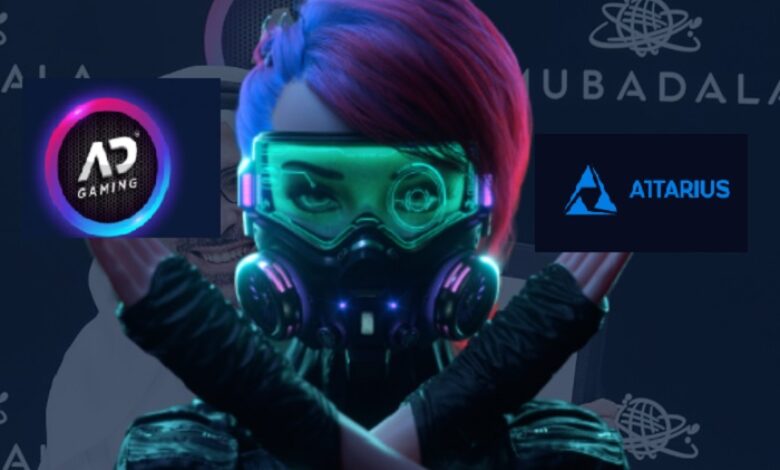 UAE AD Gaming which is working to grow the gaming industry, has partnered with Blockchain UAE ATTARIUS Network. Attarius is a UAE based crypto and blockchain company which seeks to bring blockchain solutions to the emirate's game developers.
With a focus on developing blockchain gaming, ATTARIUS Network to build an all-in-one NFT ecosystem for the gaming industry and digital artists. This is a first of a kind partnership to support the emirate's gaming sector.
Blockchain gaming represents one of the fastest-growing segments of the nearly $200 billion global gaming industry
AD Gaming and ATTARIUS Network to help game developers tokenize in-game assets, allowing gamers to generate revenue through trading in-game NFTs. AD Gaming will be able to bring ATTARIUS' expertise in the blockchain and crypto fields, to strengthening the soft and hard infrastructure of Abu Dhabi gaming sector.
The agreement will add value for both gaming businesses and gamers across the entire world from Abu Dhabi by integrating blockchain platforms, digital assets, and non-fungible tokens (NFTs) into the gaming industry.
Through the agreement, ATTARIUS will help game developers in Abu Dhabi build their games on the blockchain, create game tokens and NFTs, provide a launchpad for game developers to launch their game projects, and subsequently manage the blockchain ecosystem.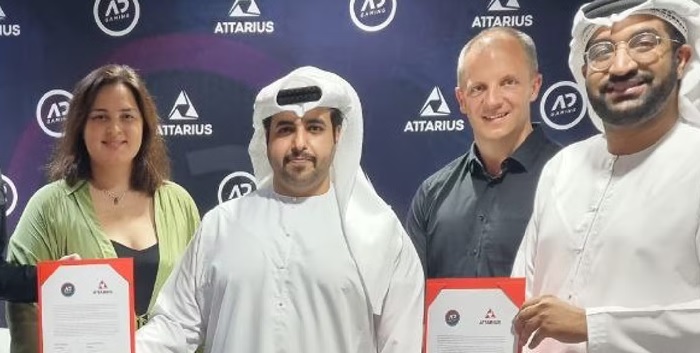 For gamers, blockchain technologies has enabled games to offer them 'play-to-earn' options thus monetizing their gameplay through the in-game exchange of NFTs or the completion of objectives in exchange for cryptocurrencies or tokenized in-game resources.
Commenting on the agreement, Hussain Alomaeirah, Co-Founder, Chairman and Managing Director at ATTARIUS Network, said: "Together with AD Gaming, we will be providing our Blockchain expertise to local talents and studios, supporting the success of their projects through the integration of Blockchain technologies, smart contracts, NFT's and Cryptocurrency. By educating gaming businesses on the benefits of incorporating blockchain and NFTs to their titles we will help to guide the next phase of growth in this exciting sector."
Prior to this agreement Attarius partnered with Octopus Network, Blockchain NEAR Protocol network as an application chain candidate. AD Gaming as well in December partnered with Mubadala.