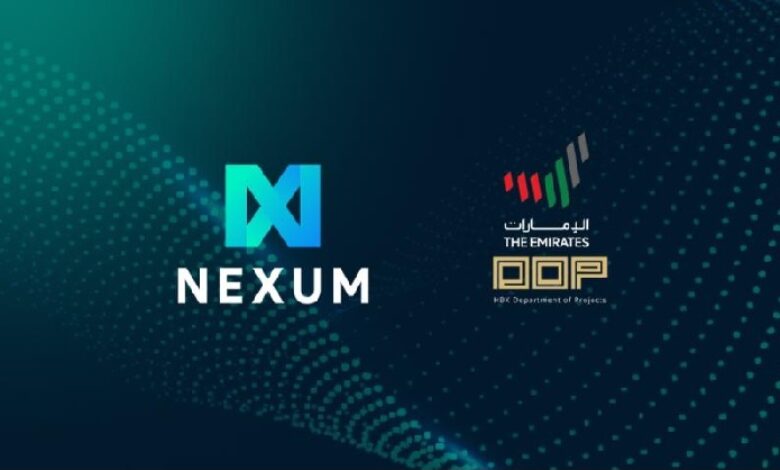 Singapore headquartered Nexum Foundation which is working to unbank the shipping and oil sector has signed an agreement with UAE HBK Department of Projects. The agreement was signed on February 10th 2022.
HBK DOP have acquired a strategic investment position and key role in the Nexum Foundation (NEXM). HBK DOP invests in projects that are sustainable in the MENA and Asian region. For example UAE-based HBK Department of Projects partnered with APCO Digicon & Multicity Digital Consortium, an Indian tech firm, to provide its Blockchain enabled HBKiCare to APCO Digicon's 4 million subscribers. 
HBK DOP has also invested in crypto exchange Arabian Bourse
Nexum Foundation vision is to drive innovation in the shipping and oil industry by leveraging blockchain technology and introducing DeFi in the maritime finance ecosystem.
In a recent medium post Panos Georgolios Co Founder of Nexum wrote, " Nexum is here to unbank shipping. Unbanking Shipping is using the blockchain to hand the power from the global and elitist financial centers to the people in the money issues of the global moving force of trade· Unbanking shipping is instant digital cash mechanisms and cryptocurrencies to move money from one port to another , one ship to the supplier, fast enough, cheap enough allowing the seafarers and hard working men of shipping to focus on their heavy tasks."
He adds, " Unbanking shipping is allowing the finance of the commercial ships where the captain has to keep in the safe and distribute to the seamen more than 500,000$ in physical cash for the case that they dock in destinations without currency exchanges like Africa, Asia and remote islands· Unbanking shipping is a technological declaration on how to use the crypto space to handle the power of financing of the world trade directly to the people thanks to the Decentralized Finance community."
Nexum Foundation had launched its utility token NEXM on the Decoin exchange on January 5, 2022. This launch makes Nexum the first blockchain-based platform in maritime financing to publicly trade its cryptocurrency.