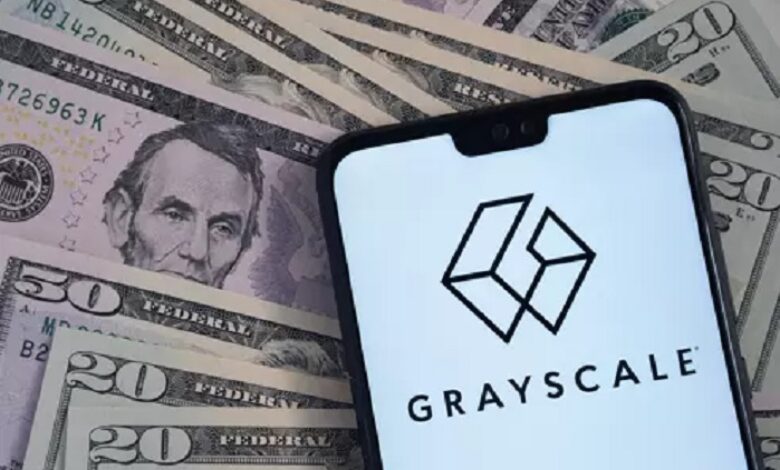 Grayscale Investments®, the world's largest digital currency asset manager has launched its first ETF, Grayscale® Future of Finance ETF the first equity ETF to track the investment performance of the Bloomberg Grayscale Future of Finance Index.
GFOF was built upon the thesis that the digital economy will boost global commerce, drive market efficiencies, and provide access to new pools of capital, while reducing the need for costly and cumbersome intermediaries.
"We are excited to partner with Grayscale as they advance their commitment to innovative, investable products, and we believe Bloomberg has built a best-in-class benchmark for the market," said Dave Gedeon, Global Head of Multi-Asset Indices at Bloomberg. "Backed by our proprietary data married with robust research from Bloomberg Intelligence, the Bloomberg Grayscale Future of Finance Index is primed to become the key equity benchmark for our ever-evolving digital economy."
The Bloomberg Grayscale Future of Finance Index comprises companies representing three "Future of Finance" pillars:
Financial Foundations – asset managers, exchanges, brokerages, and wealth managers involved in the enablement of the digital economy
Technology Solutions – organizations providing the technology to facilitate the digital economy through data and processing
Digital Asset Infrastructure – includes companies directly involved in mining, energy management, and activities that power the digital asset ecosystem
"As we strive to meet investor demand for products that will define the next generation of investment portfolios, we are thrilled to reach this important milestone: a first step in what will be an ongoing strategic expansion of Grayscale's investment offerings that leverage the ETF wrapper," said David LaValle, Global Head of ETFs at Grayscale Investments. "Through GFOF, investors now have the opportunity to receive exposure to the companies that are pivotal to the evolution of the global financial system."
Grayscale has selected U.S. Bank as the administrator and service provider for the ETF. Foreside will serve as the ETF's distributor.