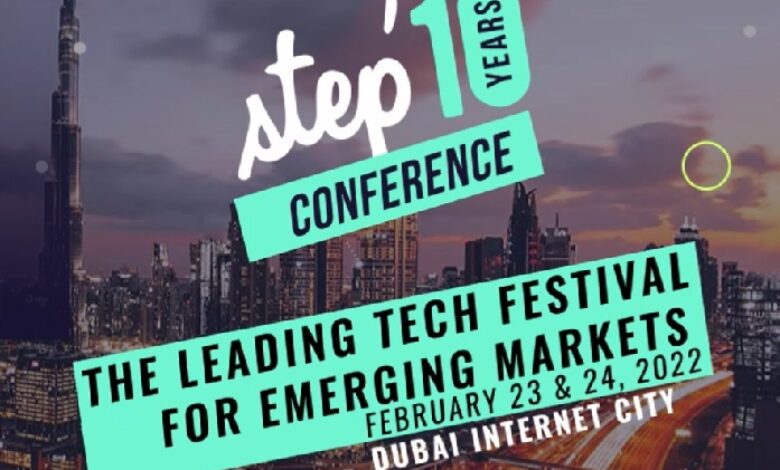 UAE 10 year old Step Conference which will be held between February 23rd and 24th 2022 in collaboration with Dubai Internet City, will bring top experts to Dubai UAE to explore and discuss a future with cutting-edge technologies, Blockchain, AI, NFTs and Web3.
Step Conference in 2022 has identified 5 things to look forward to at this year's event. First it is the 10th year anniversary to Step will celebrate the startups that have been a part of their journey. In addition Step 2022 will be discussing the Metaverse, Web3 and Blockchain. Blockchain significantly affects how ownership and value are stored and transferred, everything from currencies and contracts to ownership of physical or digital items. So what does this mean for you? We will help answer these questions in February 2022 at our conference with internationally renowned speakers.
UAE Step conference 2022 will also be looking into NFTs, a.k.a non-fungible token. This topic has been taking twitter and clubhouse by storm, In summary, NFTs change the way we authenticate, value, own, and transfer digital (and sometimes physical) assets.
Step 2022 in Dubai UAE will also be looking into the topic of Artificial Intelligence.
Some of the speakers at Step 2022 will include Paul Misener, Amazon, Elie Habib, Anghami, Michelle Arrazcaeta, Polaroid, Robbie Douek, BLAST, and Madiha Naz, Team captain of the first all-female Middle East Esports team at Galaxy Racer.