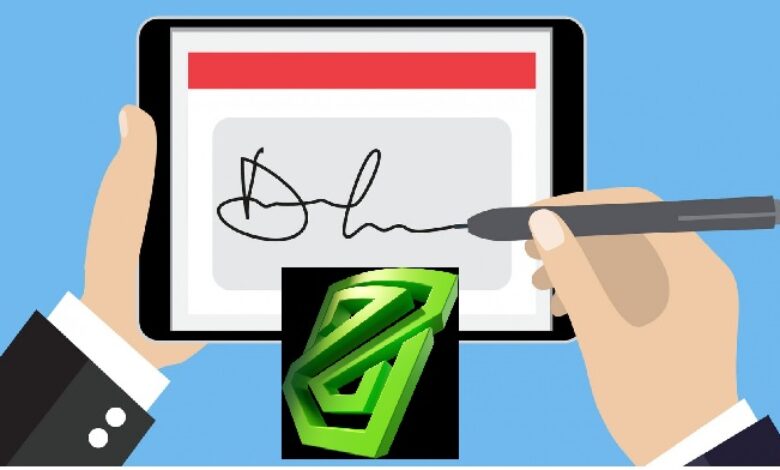 UAE based Blockchain enabled ZorroSign, Inc., which offers digital signature solutions has announced a six-feature integrated technology package on its blockchain platform. The platform uniquely unites superior digital privacy and security with legally compliant digital signatures and an immutable chain of custody for individuals, organizations, governments, and businesses worldwide.
The six features integrated into ZorroSign's technology include:
Z-SIGN: SECURE SIGNATURES
Technology patented, legally binding, fully automated
Blockchain's superior security
Print/sign/scan process skipped
Digital documents signed from anywhere on any device
Document status monitored from ZorroSign dashboard
Z-FLOW: AUTOMATED COMPLIANCE
Complete electronic signature and digital transaction management
Build and automate templates and approval workflows
Compliance with internal, regulatory and security workflows for document approval
Processes streamlined from a single dashboard
Z-FILL: INTELLIGENT FORM-FILL
Artificial Intelligence/Machine Learning speeds completion of repetitive documents
Digitize documentation
Improve efficiency
Speeds form-fill with increased accuracy
Z-VAULT: DOCUMENT MANAGEMENT
Immutably store documents with data and workflow records on blockchain
Store, structure, organize and search documents in folders and subfolders natively
Delivers superior privacy and security – more than PKI-based solutions using a central database
Z-FORENSICS: FRAUD DETECTION
Patented 4n6 token containing encrypted, detailed transaction information for every document
Virtual seal for every uploaded document, initiating a verifiable trail, tracking every step of a document's journey
Legally enforceable with proprietary technology for mobile, third-party authentication
Chain of custody on record with a full audit trail for each document's full lifecycle
Private, permissions-based blockchain for verification, security, tracking
Attempts at tampering, fraud, revision or other alterations are immediately obvious
Z-VERIFY: AUTHENTICATION & VALIDATION
Maintains a chronological, immutable, real-time record of transactions
Verifies exactly who signed what and when, with validation of every document's authenticity and immutability
Detection of forgery, fraud or tampering
ZorroSign customers span education, financial services, government, information technology, legal services, real estate, and many other industries around the world. No other digital signature solution delivers these critical features in one technology platform with consumption-based pricing for software-as-a-service (SaaS) subscriptions.