MENA News
Morocco tops Arab world in terms of crypto owners followed by Egypt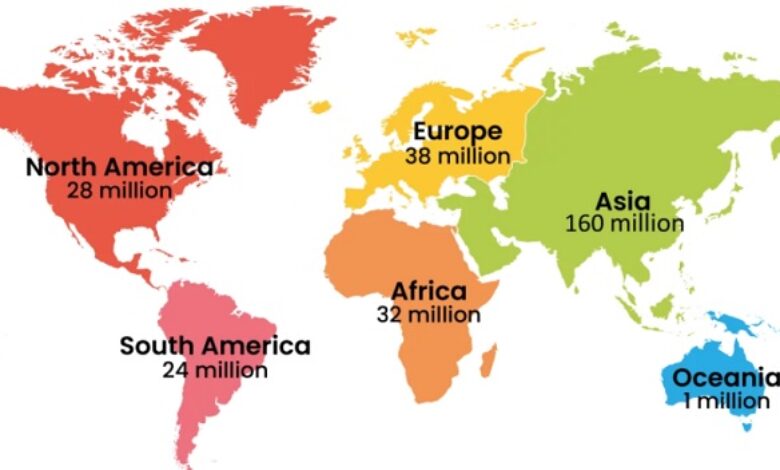 According to a recent report published by TripleA cryptocurrency payments company, cryptocurrency owners are growing around the world. Morocco topped the Arab countries in terms of crypto owners or users followed by Egypt, UAE, and then KSA. The report states that in 2021 global crypto ownership was estimated at an average of 3.9 percent, 300 million crypto users and 18,000 businesses already accepting crypto payments.
In addition as per the report there are 32 million crypto users in Africa, 160 million in Asia, 38 million in Europe, and 28 million in North America, while Latin America has 24 million users.
The top countries with crypto users included India with 100 million, USA with 27 million, Nigeria with 13 million, Vietnam with 5.9 million and UK with 3.3. million.
As per the report in the Arab World, Morocco topped the countries with crypto owners. Morocco has 878,168 crypto owners which is 2.38 percent of the population. Morocco recorded a Bitcoin trading volume of US$6 million, the highest in North Africa. Morocco is positioned 4th in the African continent, behind Nigeria, South Africa and Kenya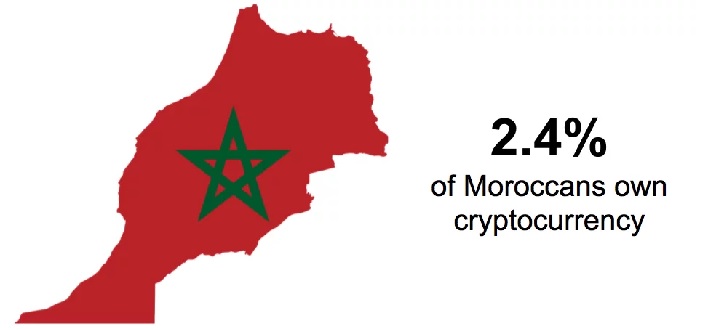 It is followed by Egypt which has 1, 791,185 million crypto owners at 1.75 percent of the population. As for the UAE there are 152,077 crypto owners which is 1.54 percent of the population.
Saudi Arabia follows with 452,778 crypto owners or users which is 1.3 percent of the population. Jordan has 129,071 crypto owners at 1.27 percent of the population. Kuwait has 47,949 which is 1.12 percent of the population. Tunisia has 122,890 crypto owners at 1.04 percent of the population.
Lebanon has 70,158 crypto owners which is just 1 percent of the population. Qatar, Oman, Iraq and Bahrain each have just a little less than 1 percent of their population as crypto owners.
The report also noted that 40 percent of customers paying with crypto are new to merchants, and the number of transactions paid with crypto on ecommerce sites grew by 12.5 percent year on year. Merchants who accepted crypto payments saw an average return on investment of 327 percent.
As for Digital remittances it reached 95.96 billion in 202 while 15 percent of remitters already using cryptocurrency for money transfers.
Recently Arab countries topped the google searches globally in 2021 for terminologies including blockchain, crypto, bitcoin, ethereum and more.