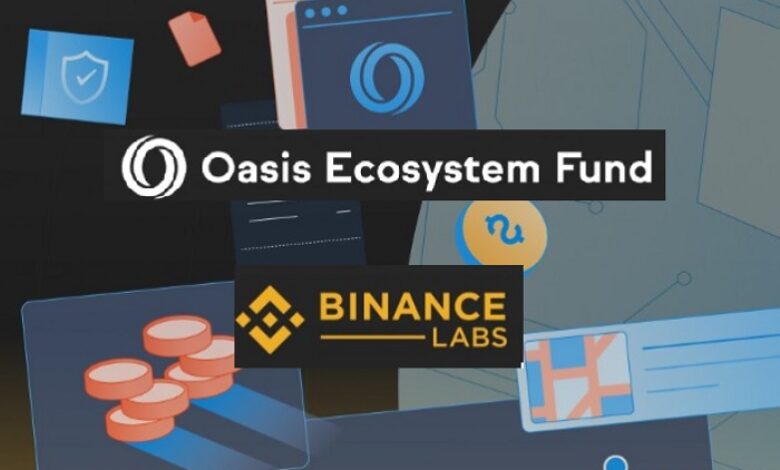 Binance Labs has participated in the contribution of 200 million USD for  Oasis Blockchain Ecosystem Fund. These funds will be used to make contributions on the projects that will be built on the Oasis Network. Binance Labs is the venture capital and innovation incubation arm of Binance.
The Oasis Ecosystem Fund is dedicated to powering the next wave of Oasis applications, including DeFi, NFTs, Metaverse, data tokenization, Data DAO, data governance, privacy applications, and more. The Oasis Network itself is scalable, making it the ideal network for DeFi applications due to its instant finality, 99% lower gas fees versus Ethereum, high throughput, privacy protection, and defense against MEV.
Jernej Kos, Director of Oasis Foundation, said, "We couldn't be more thrilled that Binance Labs decided to dedicate such a significant contribution to our Ecosystem Fund. They are a valued partner, and together we can create new frontiers in the blockchain space."
Other key partners who participated in the Oasis Ecosystem Fund include:
AME Cloud Ventures
Dragonfly Capital Partners
Draper Dragon
Electric Capital
FBG
Hashed
Jump Capital
Kenetic Capital
NGC Ventures
Oasis Foundation
Pantera Capital
Oasis has reached a number of significant milestones in the last couple of months. Emerald, the EVM Compatible ParaTime, launched on MainNet. YuzuSwap, the first Decentralized Exchange (DEX) currently in development by a third-party team, which will allow DeFi users to experience the full power of the Oasis Network.