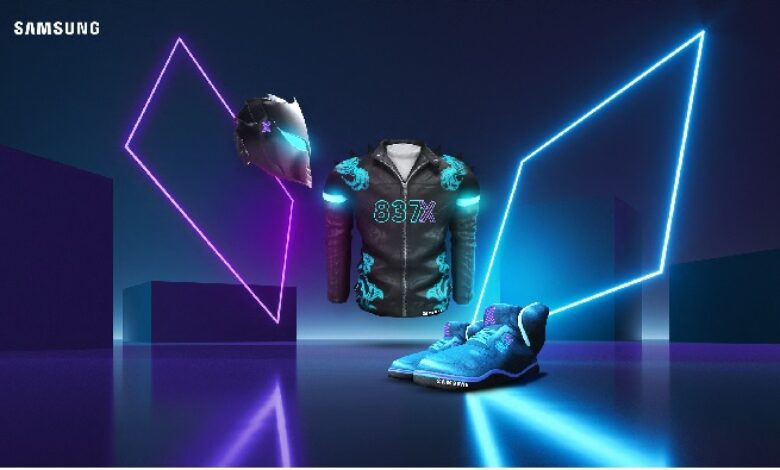 Eletronics giant Samsung, is incorporating NFTs into product offering and entering the Decentraland Blockchain Metaverse. Samsung's new lineup of products such as Micro Led, Neo QLED, Lifestyle TVs will have personalization options including an NFT platform.
As per the announcement "Samsung's 2022 Smart TVs come with a new Smart Hub." In addition to features like the "Gaming Hub," "Watch All," and an NFT Platform. "This application features an intuitive, integrated platform for discovering, purchasing and trading digital artwork through MICRO LED, Neo QLED and The Frame."
In addition Samsung Electronics is opening up its Samsung 837X to the virtual world with a new metaverse experience in Decentraland metaverse. Samsung 837X debuts in Decentraland, a blockchain-powered metaverse, and it is one of the largest brand land takeovers in Decentraland. Fans will be captivated in a digital adventure through the Connectivity Theater and Sustainability Forest to complete quests along the way for 837X Non-Fungible Token (NFT) badges and by a celebration at the Customization Stage.
Connectivity Theater: The theater will showcase Samsung's news from the CES stage and allow guests to learn more about the powerful experiences that come from seamless connectivity and customized solutions powered by Samsung technology.
Sustainability Forest: Samsung recently announced a partnership with climate solutions platform, veritree, to manage the planting of two million trees by the first quarter of 2022. The Sustainability Forest is a spectacular portal where guests can embark on a journey through millions of trees – and even have a mythic encounter.
Customization Stage: To celebrate the debut of 837X, guests are invited to our first-ever metaverse mixed reality live dance party hosted by brilliant producer, DJ and Vibraphonist, Gamma Vibes, from the physical Samsung 837 location. 837X NFT badge holders will be entered into a raffle to win one of three limited-supply wearable collections from Epic to Mythic levels for their Decentraland avatar to sport. Winners will be announced at 8:37 PM ET on January 7, 2022, to kick off the memorable metaverse performance.
Samsung 837X will be open in Decentraland for a limited time. Throughout the year, Samsung plans to bring the Samsung 837X experience to more people by launching a multiverse approach on new platforms. Each Samsung 837X world will bring different eXperiences for fans.