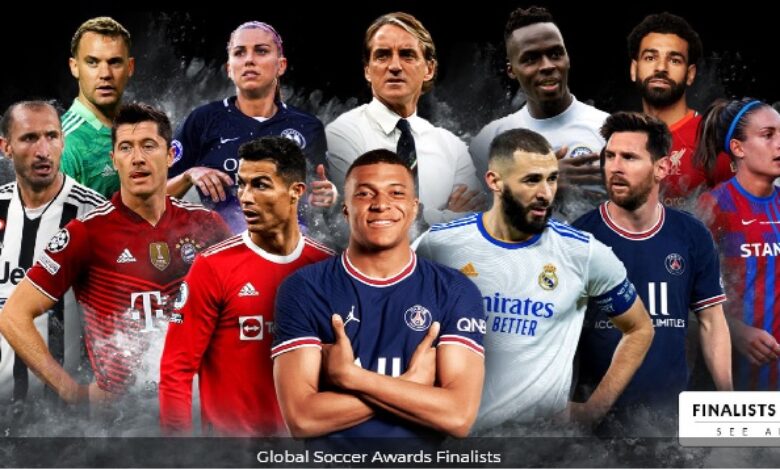 Bezoge, the first community-run, decentralized coin boasting its own play2earn GameFi metaverse, is sponsoring the 12th edition of the Dubai Globe Soccer Awards, the premier footballing event celebrating the remarkable prowess of world-leading soccer stars on December 27th, 2021. This is one of the world's first cryptocurrency sponsorship deals between an alt coin and a major international sporting brand has been unveiled.
Held annually in the glitzy city-state of Dubai, the Globe Soccer Awards bestow peerless prestige upon champion footballing heroes heralded as the world's very best players.
Coveted accolades announced at the keenly-awaited ceremony range from Best Men's Player and Best Women's Player of the Year to Best Goalkeeper, Coach and Agent, Sporting Director plus additional career awards.
Televised across the world, the Globe Soccer Awards are avidly watched by an audience of eager fans estimated at over 500 million.
'We at Bezoge are privileged to back the world's leading football event for giving much-deserved recognition to the ultimate in top-flight soccer talent. As a recently-launched and highly-successful meme coin and game, we applaud all those with the aptitude, attitude and skill to achieve the ultimate goal: professional success on an international scale.'
Oskar Kowalski, Founder of The Global Incubator which negotiated the Bezoge sponsorship deal, congratulated both parties to the pact – and the pivotal position of crypto-based payment strategies and gamification of professional, stable and trendy digital assets as the future.
'More headline-grabbing deals of this stature will emerge as the world realises the tremendous potential of crypto to transform all transactional aspects of our daily lives,' added Kowalski.
The Global Incubator draws upon heavyweight Fortune 500 boardroom expertise to assess and nurture early-stage companies with explosive growth potential. The former EVP of Sony, George Chien, and Stan Gregor the former Head of Wells Fargo Wealth Management and Cantor Fitzgerald Wealth Partners are among its c-suite experts.
Tommaso Bendoni, CEO of the Global Soccer Awards, said teaming up with Bezoge was a natural fit, given the bleeding-edge technology underpinning the coin and game and its affinity with sophisticated training, strategy and tactics global soccer stars draw upon.