Government
MENA News
Blockchain integral element in Dubai government paperless success
This has cut paper consumption by more than 336 million papers and saved over 1.3 billion AED and 14 million man hours.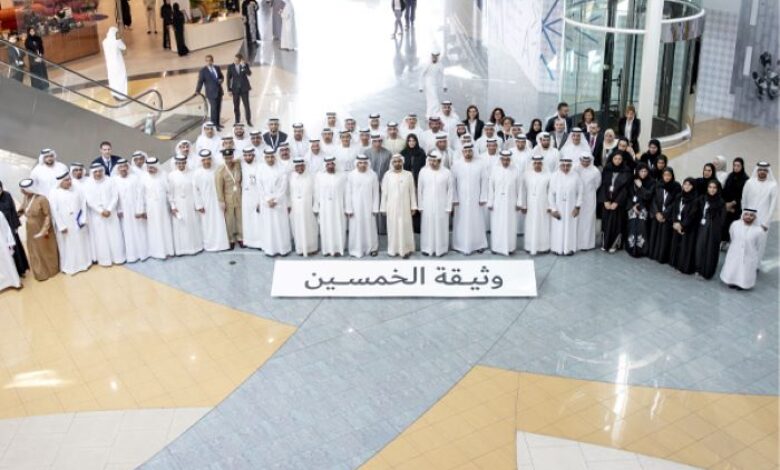 Dubai has announced that the Emirate has become a paperless government. The announcement was made by His Highness Sheikh Hamdan bin Mohammed bin Rashid Al Maktoum, Crown Prince of Dubai and Chairman of The Executive Council of Dubai. One must note that Blockchain technology played a major role in the implementation of the Dubai government's Paperless success.
UNLOCK has followed this journey since the onset. What is today called Digital Dubai was once Smart Dubai and during that time, Smart Dubai alongside several governmental entities implemented Blockchain or DLT inititiatives to ensure reaching the paperless government objective.
Hamad Al Mansoori, Director General of Digital Dubai, said " The realisation of Dubai's vision to become the world's first paperless government is a proud moment for the country. All internal and external transactions and procedures in the Government of Dubai are now 100% digital and managed from a comprehensive digital government services platforms. This achievement is all the more important since it coincides with the UAE's 50th anniversary celebrations when we are looking forward to another five decades of success,"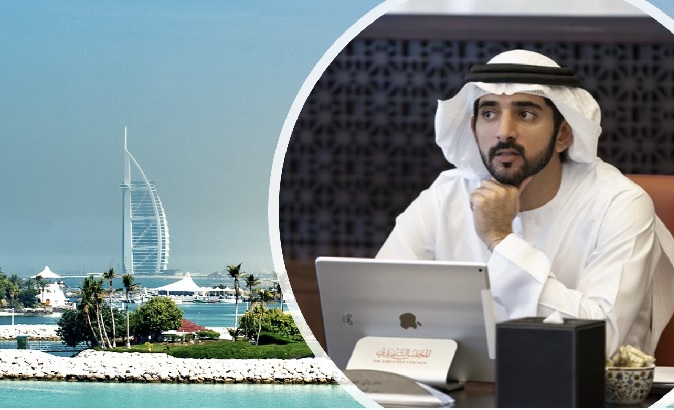 As per the recent announcement, the Dubai Paperless Strategy was implemeted over five phases ending with implementation across 45 government entities in Dubai, who are providing more than 1,800 digital services and 10,500 Key transactions. This has cut paper consumption by more than 336 million papers and saved over 1.3 billion AED and 14 million man hours.
The Dubai Paperless Strategy was launched in 2018 with Smart Dubai under the leadership of Dr. Aisha Bin Bishr, with an initial group of six entities: Roads and Transport Authority (RTA), Dubai Police, Dubai Electricity and Water Authority (DEWA), Department of Economic Development, Department of Tourism and Commerce Marketing, and the Department of Land and Property. Stage one helped cut paper usage by more than 72.5 million sheets of papers.
One of the biggest success stories was the Payment Reconciliation and Settlement' System developed in collaboration with the Dubai Department of Finance as a Blockchain-powered upgrade to its financial system.
For example Dubai Department of Land and Property utilized Blockchain for digital rental contracts as part of adhering to paperless strategy, while the department of Economy was one of the first to implement KYC on Blockchain, saving alot in terms of paperwork and processing.
In 2019 other entities as well started to implement digitization plans that included blockchain, For example Dubai Courts, and Dubai Police worked together to implement the blockchain enabled lost passport journey. Others included Dubai Municipality, Dubai Public Prosecution, Knowledge and Human Development Authority, Dubai Health Authority, Community Development Authority, Dubai Customs, and the General Directorate of Residency and Foreigners Affairs.
Dubai Customs implemented several Blockchain and AI Projects towards digitization and paperless business including the e-commerce platform, while Dubai Civil Defense utilized Du Telecom Blockchain Edge platform to automate business processes, data exchange and full payments settlement in addition to the integration with unified business registry network for all free zones in the UAE.
Other entities also joined in 2019 and 2020 such Dubai Corporation for Ambulance Services, Islamic Affairs & Charitable Activities Department, Dubai Media Incorporated, Department of Finance, Dubai Government Human Resources Department, Dubai Culture, Dubai Civil Aviation Authority, Al Jalila Cultural Centre for Children, and the Government of Dubai Legal Affairs Department. Dubai Statistics Center; Awqaf and Minors Affairs Foundation; Dubai Women Establishment; Security Industry Regulatory Agency (SIRA); Mohammed Bin Rashid Housing Establishment; Dubai Sports Council; Ports, Customs, and Free Zone Corporation – Trakhees; Dubai Maritime City Authority; Dubai Air Navigation Services; and Dubai Airports, Mohammed Bin Rashid Space Centre, Dubai Aviation Engineering Projects, Dubai Future Foundation, Supreme Legislation Committee, Nedaa Professional Communication Corporation, Mohammed Bin Rashid Al Maktoum Knowledge Foundation, Dubai Government Workshop, and the Directorate General of Civil Defense Dubai.
The fourth phase also included the launch of the '100% Digital Stamp' initiative, which aims to honour government entities that make significant efforts to fully implement the Dubai Paperless Strategy and provide smart services supported by an internal digital infrastructure. The DubaiNow application has also played a strong role in the paperless strategy which allows access to more than 130 smart city services in 12 major categories.
The Paperless strategy also trickled down to the private sector in Dubai, where entities such as Dubai Holding entity Dubai Asset management rolled out paperless rent solution including others such as efatoora, DIFC Courts, even UAE Banks were the first to implement UAE Pass digital identity solution, in addition to Etisalat's UAE Trade Connect platform between UAE Banks to help fight fraud in checks and other areas.
In Conclusion, while the Dubai Government celebrates the implementation of 100 percent paperless government services, Dubai in general including private sector also celebrate their efforts in digitization which has saved as well time, money, and paper in all aspects of business.
The next step will be the total digitization of all businesses across Dubai and the UAE and eventually the global arena.