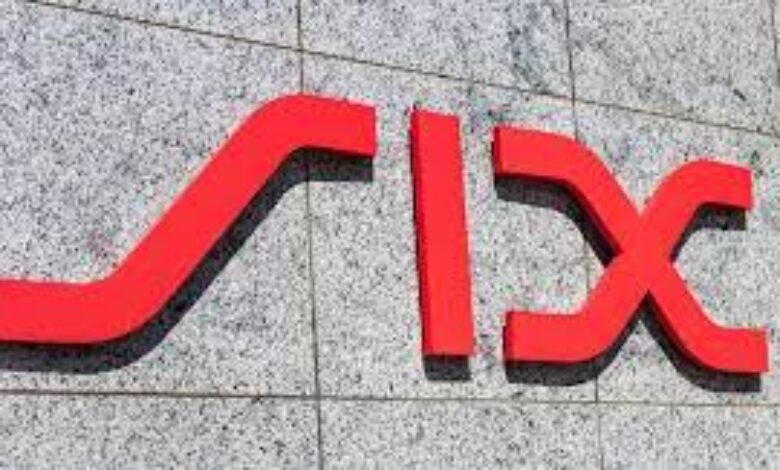 Dwiss, SIX Diigtal Exchange placed the first senior unsecured digital CHF bond with a total volume of CHF 150 million and maturity in 2026 via its holding company SIX Group Ltd.
The partly tokenized bond comprises two exchangeable parts. The digital part (Part A) of the bond will be listed and traded on SDX Trading Ltd and centrally held by SIX Digital Exchange Ltd. The traditional part (Part B) of the bond will be listed and traded on SIX Swiss Exchange Ltd and centrally held by SIX SIS Ltd. This innovative approach ensures the link between the digital and traditional worlds.
The digital part (Part A) of the bond accounts for CHF 100 million of the total issue volume. CHF 50 million was allocated to the traditional part of the bond (Part B). The coupon amounts to 0.125% per year, corresponding to a yield to maturity of 0.125%. Unless the bonds are repaid prematurely or acquired and canceled, they will be repaid at their nominal value on the due date. The company will use the net proceeds of the bond placed for general financing purposes of SIX.
The Digital Bond issuance is the world's first bond issuance with a pure digital part in a fully regulated environment. The offering was oversubscribed several times and attracted strong interest from a very broad institutional investor base in Switzerland, evidence of the fact that the SIX's stakeholders appreciate its strong track record, its substantial cash generation, robust business model and potential for growth very positively.
The Company has a long-term issuer rating of "A" from S&P Global Ratings Europe Limited ("Standard & Poor's"), and Standard & Poor's is also expected to rate the bond as A. Credit Suisse, UBS Investment Bank, and Zürcher Kantonalbank acted as the joint lead managers.
Thomas Zeeb, Global Head of Markets at SIX: "The first issue of a tokenized bond on the SIX Digital Exchange as well as its listing and placement in the market proves that the forward-looking distributed ledger technology (DLT) also works very well in the highly regulated capital market. This transaction marks the beginning of a new era.
The establishment and launch of SIX Digital Exchange is in line with the mandate of SIX to develop and operate infrastructure services. The aim of this is not only to increase efficiency and quality but also to underline the innovative strength of SIX and thus ensure the leading role of the Swiss financial marketplace in the future in a sustainable manner."