NFT
Aqarchain Blockchain realestate startup launches IDO on Instaraise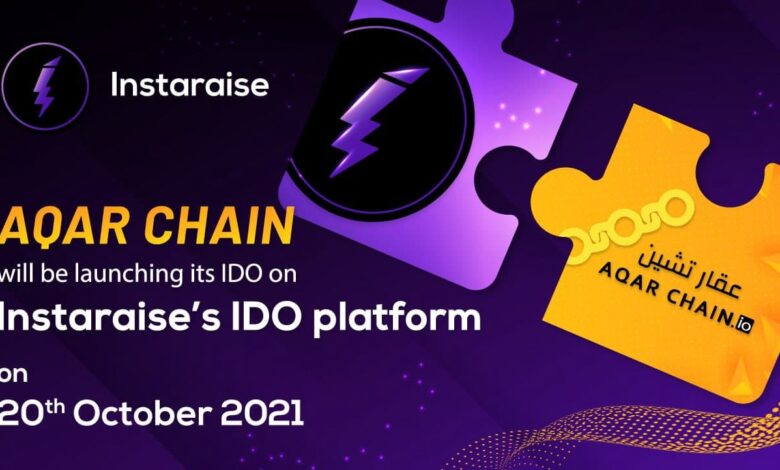 Instaraise announced it has entered into a strategic partnership with Aqarchain, a decentralized real estate investment ecosystem. Aqarchain will be launching its IDO on Instaraise's IDO platform instaraise.io.
Aqarchain's IDO will be launched on Instaraise's IDO platform instaraise.io on 20th October 2021.
Aqarchain is a blockchain-powered real estate investing platform whose aim is to create a decentralized ecosystem where investment in real estate is as easy as investing in shares on the stock market.
This aim is achieved by fractionalizing real estate properties using NFTs. A real estate property is an asset that is divided for fractional ownership. The Property is divided into sq cm and each sq cm is One share in the property. Investors invest in the property by buying multiple shares of the property.
As a unique IDO launchpad and incubation platform built on Tezos, Instaraise is committed to providing projects built in the Tezos ecosystem an initial boost in their journey ahead. Empowering them with fundraising ability while providing impactful marketing advisory, Community growth, and ecosystem development assistance.
With getting the Aqarchain onboard, we will be helping them to strategize their marketing and tokenomics along with building a strong community in the middle east as well as the countries across the world.
With the launch of its native token $AQRtz on Instaraise's IDO platform, the Aqarchain is ready to tap into the world market of real estate investment and attract investors from across the world in this new and unique way of real estate investment called Fractional ownership.