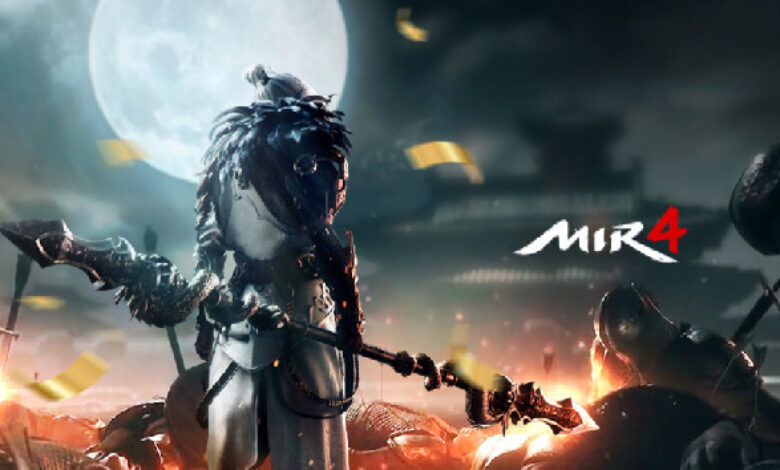 Wemade, a Korean blockchain gaming startup, has reached a market capitalization of $5 billion, a 400% surge since it launched MIR4, a crypto-earning massively-multiplayer online role-playing game (MMORPG).
The startup is founded and chaired by Park Kwan-ho, and has launched the Mir videogame series over the years. It began releasing the Mir videogame series in 2000, but pivoted to a blockchain-based game token economy on August 26, with the launch of MIR4. The game was launched in 170 countries in 12 languages, and has been downloaded over a million times on Google's Play Store. Recent revenue data for the game points at a $10 million month-to-date average. Before MIR4, Wemade's Mir series already had 500 million players in China alone.
The game is also cross-platform and cross-play compatible, with builds available for major operating systems such as Windows 11 and macOS, including devices that feature Apple's M1 series based on ARM chips. According to Park, MIR4 wasn't something entirely new both to the blockchain industry and the gaming industry, but that by implementing a fusion of blockchain into MMORPGs, its users are opened to a whole new way of imagining blockchain economics.
"What we have done is used blockchain to implement a system that could satisfy users' needs. That's why it's getting so much phenomenal support from the user base.» Park shares.
The game features a similar setup to Vietnamese startup Sky Mavis' wildly popular Axie Infinity, and Hong Kong-based startup Animoca Brands' The Sandbox, as well as Plant vs Undead, which are examples of play-to-earn blockchain games that use NFTs and earnable in-game currencies which can be converted to live tokens swappable on the crypto market. These games and other emerging titles form what has been called the "GameFi" (a play on the term DeFi, or decentralized finance) sector of the crypto and blockchain industry, and have led to mass adoption and bringing to wider awareness of the possibilities of crypto technology to the masses.
MIR4's in-game currency, called "Darksteel" can be "smelted" or minted into the DRACO utility token, which allows the in-game asset to be sold, purchased, and stored outside of the game on the XDRACO ecosystem built by Wemix Platform, Wemade's blockchain subsidiary. The exchange platform also offers a unique "no loss" staking program. Additionally, once characters in the game reach Level 60 and above, they can be sold as NFTs on the Wemix NFT Market.
DRACO is currently worth $1.5237 based on paired value with WEMIX, while WEMIX is currently worth $13.05 on the open market, up from $0.2 from the game's launch in August. The token is available on ZT, Gate.io, Bithumb, MEXC, and Korbit.
In Korea, game publishers such as Netmarble, Nexon, and Smilegate have been looking into integrating blockchain and cryptocurrencies into their games, in an effort to expand the marketability and profitability of online games beyond the in-game universe and the player base. According to Park, these publishers "didn't have that strong incentive to take that leap—that adventure—as we were willing to do,» and as such led to the breakthrough success and uniqueness of MIR4. Wemade's Q3 earnings for 2021 reflects this, with a $55 million revenue on its books, up by 167% year-to-date.
«Users have a wide range of needs and different preferences. Some people want to earn money while playing games, whereas others don't want to mix earning money with what you enjoy.» Park shared.
"Our initial focus is to build on this momentum and expand our geographical market for not only MIR4, but other games we're preparing,» Park claims, hinting at the release of new games that are on the game development studio's lineup: MIR M, a mobile-optimized version of the game, AbyssRium, Dark Eden, Rise of Stars, and Yulgang. All these games will be blockchain-based and run with the same token economics that has been introduced to a global audience with MIR4.