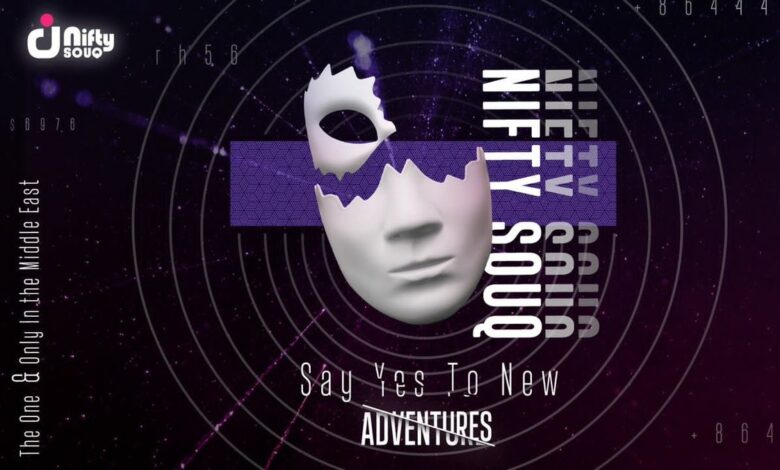 The launch of Ethereum Built NIFTY Souq NFT marketplace in the MENA region is now expanding its offering to the Saudi Arabian market.
Crown Prince Mohammed bin Salman launched the Misk Art Institute in 2017 to encourage grassroots artists in Saudi Arabia. And the Saudi Cultural Development Fund was set up to support individuals and groups in the sector, distributing SR 180 million already this year.
NFTs can play a very important part in this growth. Famous NFTs that have been sold include a digital artwork for $69 million from Beeple, while Twitter founder Jack Dorsey sold his first ever Tweet for over $3 million.

With NIFTY Souq, there's now a dedicated marketplace and platform where artists and collectors in Saudi Arabia and MENA can create and buy NFTs.
NIFTY Souq will initially launch on the Ethereum platform as it is the biggest NFT decentralized blockchain with an immense market cap of $513 billion. They will then add Tezos and Solana in the following phases.
"NIFTY Souq not only wants to give our artists the biggest and best exposure. But, we are also committed to be green and environment friendly. This is in line with Ethereum who announced that they are going green in January 2022. Therefore we have decided to take this opportunity and use Ethereum blockchain as our preferential ecosystem right from the get go." – Nabil AlSayed, CEO of NIfTY Souq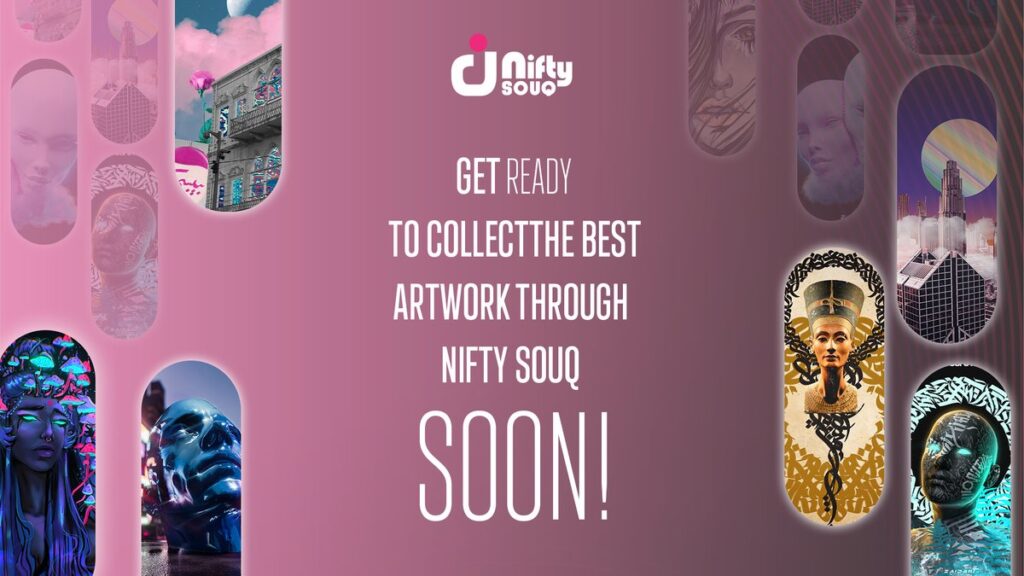 By approaching their fans directly via NFTs and providing exclusive content through NFTs, indie artists don't have to rely on crowdfunding platforms to fund their next project, nor will they need to sign with a label anymore. Their true fans will fund their upcoming work willingly by buying NFTs with special content or access attached to them.
They could be used as digital tickets to fight counterfeits and fakes. And they could even be used in education to validate degrees. Their possibilities are endless.
NIFTY Souq NFT Marketplace, will help artists in Saudi Arabia and the MENA region capitalize on this growing trend with their own dedicated platform.
As well as liberating the Artist-Collector dynamic and helping monetise artists' work, NIFTY Souq will also put the artist in charge of their distribution, auctioning and digital finances.
Nifty Souq are currently minting their first artwork for the region. "With zero minting costs, artists can set super affordable prices for their NFTs, making them accessible to all fans, who can purchase them with a simple credit card & cryptocurrencies, making NIFTY Souq a truly inclusive platform," concludes Nabil AlSayed.