Don't Miss
MENA News
NFT
NFT marketplace launches in MENA region
The MENA based NFT marketplace is built on Tezos Blockchain
As NFTs and Blockchain takes storm globally, The MENA region is witnessing the launch of an NFT marketplace called NIFTY Souq.
NFTs – or Non Fungible Tokens allow you buy unique online digital items. And since their creation, they've been used to buy anything from an emoji to a work of art. The new NIFTY Souq will be a dedicated marketplace where artists and collectors in the MENA reigon can create and buy NFTs.
As per the press release, the NIFTY Souq team is committed to being green. Which is why they're using the non-profit Tezos Foundation blockchain protocol, an open-source blockchain protocol that is secure, upgradable and built to last. It's also highly efficient and uses two million times less energy than other NFT platforms.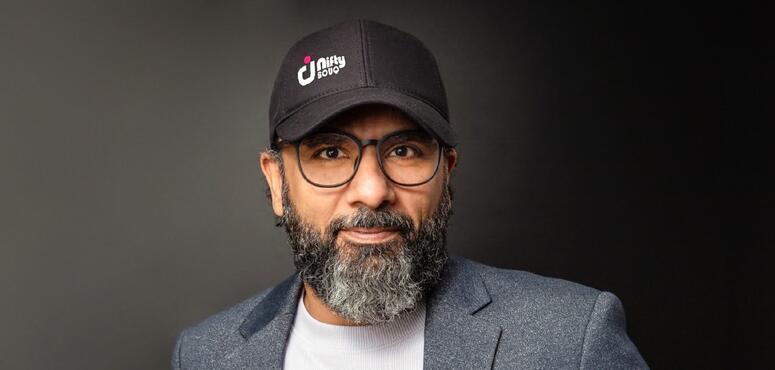 Comparatively, an NFT from NIFTY Souq will cost the same amount of energy as sending out a Tweet.
By approaching their fans directly via NFTs and providing exclusive content through NFTs, indie artists don't have to rely on crowdfunding platforms to fund their next project, nor will they need to sign with a label anymore. Their true fans will fund their upcoming work willingly by buying NFTs with special content or access attached to them. In addition NFTs could be used as digital tickets to fight counterfeits and fakes. And they could even be used in education to validate degrees. Their possibilities are endless.
NIFTY Souq will help artists in the Middle East and North Africa capitalize on this growing trend with their own dedicated platform. As well as liberating the Artist-Collector dynamic and helping monetise artists' work, NIFTY Souq will also put the artist in charge of their distribution, auctioning and digital finances.
Alongside that, NIFTY Souq will introduce… Tezos smart contracts to fix copyright issues, Increase fan reach, Raise awareness for NFTs and Create a dedicated regional marketplace
The team behind NIFTY Souq have comprehensive cryptocurrency experience and are passionate about technology, art and music. This means they're perfectly placed to help take the Middle East into the digital future.
The Founders of Nifty ARE currently minting their first artwork for the region.
"With zero minting costs, artists can set super affordable prices for their NFTs, making them accessible to all fans, who can purchase them with a simple credit card & cryptocurrencies, making NFTY Souq a truly inclusive platform," concludes Nabil AlSayed.