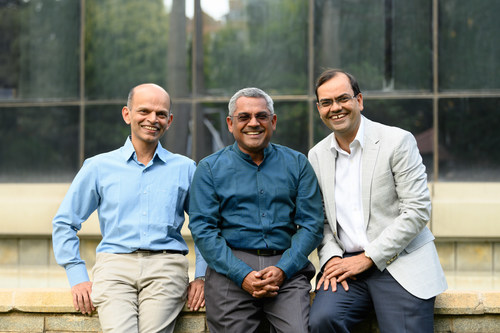 Prime Venture Partners, has announced its fourth fund of US$100 million, with a first close of $75 million (INR 556 crore). While the firm will continue to focus on early-stage technology startups. they will expand into new areas, notably Decentralized Finance (DeFi)/Crypto, Electric Vehicle and Gaming infrastructure platforms.
Fund Four investors include the International Finance Corporation (IFC), part of the World Bank Group, a top-tier university endowment, several returning family offices and institutions, and numerous global technology entrepreneurs, reflecting the team's strong network of relationships across the industry in both the US and South East Asia.
Prime is typically the first institutional investor and focuses on companies with an innovative approach to solving fundamental problems through technology. The firm follows a model of being highly selective and invests in only 5-6 companies a year, after building deep conviction in entrepreneurs and their startups through a rapid yet thorough diligence process.
Amit Somani, managing partner, Prime Venture Partners "As India marches towards becoming a top-5 global economy by 2030 and leapfrogs the world through digital leadership, we believe the entrepreneurial ecosystem will drive this change. Prime has both the conviction and competence in early-stage investing and we aim to back companies that will lead this once-in-a-generation transformation. We see ourselves continuing to build Prime as the top-choice partner for early-stage entrepreneurs who are building category-defining companies and seek not only financial capital but also an active investor with deep conviction."
While most of Prime's portfolio companies are focussed on the booming Digital India opportunity, Prime also has several companies that target the US, Middle East and other International markets, or that initially start in India and expand from India to other geographies.
Some of the notable Prime portfolio companies include the interactive learning startup Quizziz which is used by teachers in 120 countries and is backed by marquee investors such as Tiger Global, Yahoo co-founder Jerry Yang and others. MyGate provides security software solutions for apartments that are being used across 20,000 societies and in 3.5 million households. Digital Health startup MFine is backed by SBI Holdings (Japan) & Heritas & clocks 12,000 daily consultations with more than 600 hospitals as partners. Remote Patient Monitoring startup Dozee which is transforming the Indian public healthcare infrastructure, India's leading universal neobank NiYO, Pay-after placement management program Sunstone Eduversity are some of the other category-creating, high-growth startups in the Prime portfolio.