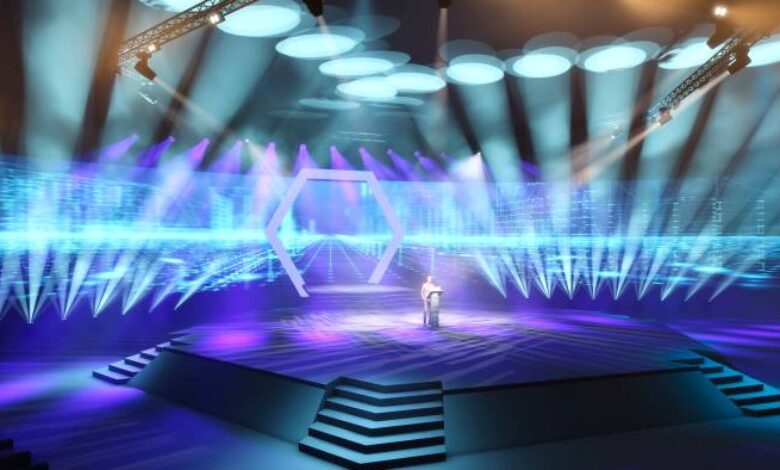 Countries in the region have a long-established reputation for being ahead of the curve when it comes to backing emerging technologies. Now, an IDC blockchain expenditure guide advised last month that blockchain spending is expected to rise at 48.0 per cent CAGR throughout the 2020-2024 prediction period. Numbers like this indicate the MENA region has struck oil again through their early adoption and government support of blockchain.
So begs the question: Is blockchain the new digital oil of the Middle East, and, if so, what does this mean for the future of the region and cryptocurrency? This is just one of the key themes to be explored at next month's DCS 2021 in Abu Dhabi as part of the impressive Blockchain World Festival.
The event brings some of the best minds in blockchain to the UAE, none more so than keynote speaker Dr Saifedean Ammous. An economist and an educator, Ammous is also the author of the "Bitcoin Standard", the best-selling book on Bitcoin that has been translated into more than 25 languages.
Moreover, what should be recognised as a powerhouse feature of blockchain is the technology's sustainability, particularly when green assets are being cried out for amidst rising concerns over climate change and the planet's future. Again, the MENA region has leaned into this approach, most notably in Saudi Arabia. There, oil producers Aramco have transitioned to blockchain to increase efficiency as the Saudi state accelerates its drive toward balancing its energy production through renewable sources.
MENA's forward-thinking approach to blockchain through regulation and green initiatives is undoubtedly leading the way in establishing the region as the epicentre of crypto finance. This makes this year's DCS 2021 event all the more compelling as the core focus of discussion will range from enterprise and government adoption of blockchain to its diversity and social impact in a fast-changing world.
tickets for the u event on Platinumlist HERE, Virgin Tickets HERE or via the DCS 2021 website HERE. You can also register for DCS 2021 HERE to watch the event free on demand from anywhere in the world and be in with a chance of winning one BTC.