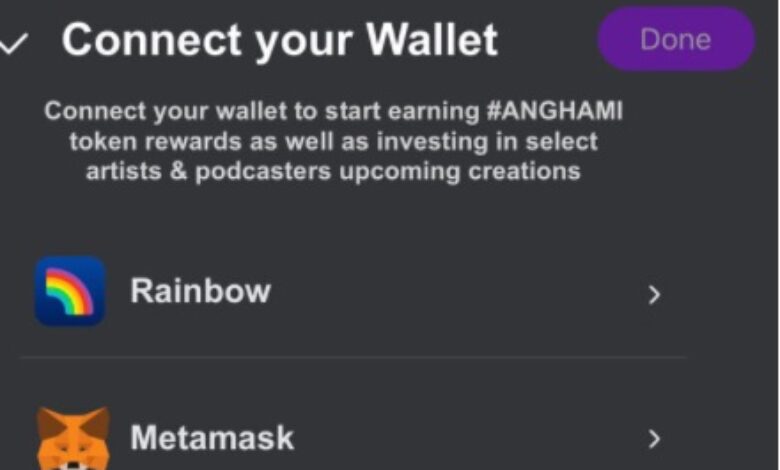 In a recent LinkedIn post, Founder of Anghami, Elie Habib, showed a screen shot of Anghami, the first official music streaming platform and digital distribution company in the Arab world, app that linked to crypto wallet MetaMask and crypto Wallet Rainbow. Shortly afterwards Anghami posted a job for digital assets and crypto lead.
Reactions on the LinkedIn post were postive and congratulative. Anghami has as such embraced the crypto world.
Mohamed Kalaaji, Amazon Community Builder, replied in the post, " Imagine if people swapped Anghami Tokens on PancakeSwap or SushiSwap for Ethereum or other token, stalked them in pools to generate extra revenue then push it back on Anghami." Others commented on having Anghami NFTs for their licensed material.

The post adds, " Our engineering teams are involved in all aspects of the product lifecycle, from idea generation, design, prototyping, planning, execution and shipping. As a lead, you will help defining, iterating and driving the technical discussions, influencing the approach and decisions of the new crypto projects. You'll be part of bleeding edge technology at the beginning of a new chapter giving you massive opportunity to have impact.
As mentioned they are seeking candidates who understand blockchain and crypto.