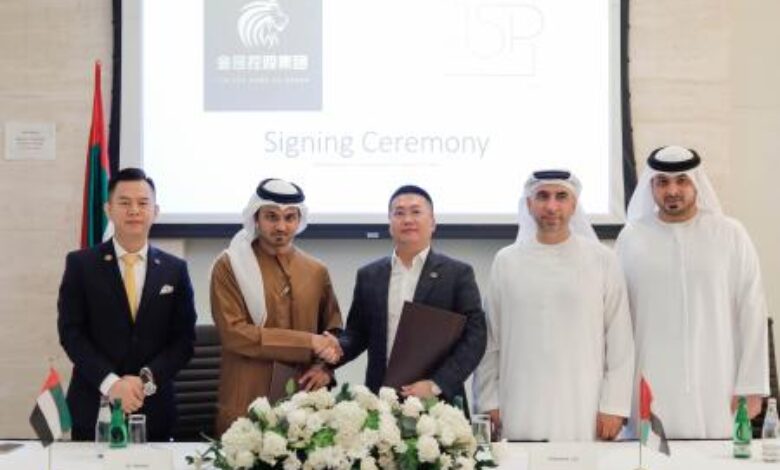 China's Jinsha Holding Group and UAE's Royal Strategic Partners have partnered to invest 2 billion USD by 2022 in several investment sectors including Blockchain in UAE, finance, internet, entertainment, real estate, medical fields and others. The Jinsha Holding group will develop a fund for blockchain industry as well.
The agreement was signed during a grand ceremony at The H Dubai.
The agreement includes establishing joint ventures in digital assets and entertainment games. Jinsha Holding Group works in several fields, including blockchain technology, finance, entertainment, real estate, and others.
Royal Strategic Partners operates and focuses on investing and developing emerging industries such as Blockchain in the UAE.
Royal Strategic Partners is a major contributor to "Hala China" initiative, and made outstanding contributions in promoting economic exchanges, investment cooperation and cultural exchanges between the Republic of China and the United Arab Emirates.
The ceremony was attended by Dr. Hamad Al Ali, CEO of Royal Strategic Partners in UAE, and Mr. Leo Liu, Chairman of Jinsha Holding Group, who signed a strategic cooperation agreement.
The ceremony was also attended by H.E. Abubaker Alkhoori, CEO of Abu Dhabi Capital Group.
Chairman Liu stated that Jinsha Holding Group and Royal Strategic Partners will work together, to build the largest Chinese-Arab investment base in the Middle East.
At the same time, the group will establish a fund for the blockchain industry in cooperation with Emirati investment funds, and a digital asset compliance exchange will be established, although the exact launch date is not revealed yet.