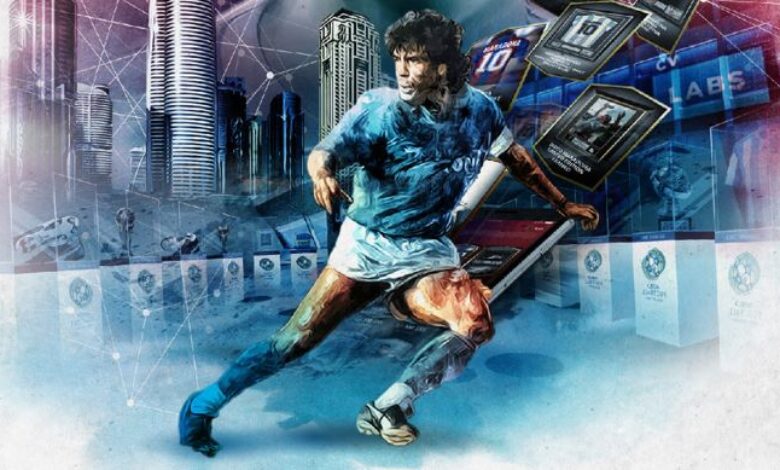 UAE Based Exsports has pre-launched 10 exclusive Diego Maradona NFTs in partnership with CV Labs and the World Football Collection. UAE Exsports had previously announced they would be launching the NFT Maradona collection.
World Football Collection (WFC) consists of the largest and deepest collection of football memorabilia in the world with over 250,000 items.
During the exhibition, German artist Hans Ulrich Pauly the 13 years Headmaster if the German Gem Cutting Guild created a painting celebrating Maradona's life. The painting has been tokenised and fractionalised into 1960 (the year Maradona was born) digital assets that will be offered individually in strategic partnership with 4ART Technologies; an art collector and dealer with over 20 years of experience, which provided the turnkey fractionalisation solution used to create these assets.
The exhibition was supported by Tokengate, Sheesha Finance, DMCC Crypto Centre, and Sanctum Global Ventures.
CV Labs are an ecosystem partners to DSRPTD2021 which took place on the 25th to the 27th of October in Dubai, UAE, ensuring the maximum return on investment for the participating startups, scaleups, investors, corporates, VCs, and governments.