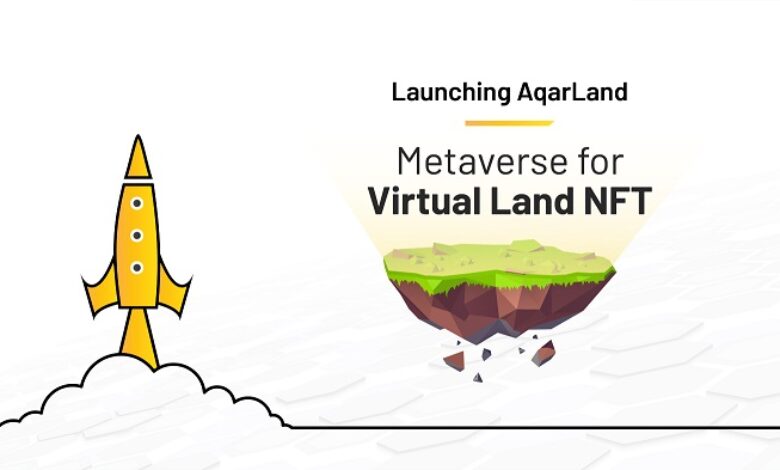 Aqarchain the world's first decentralized marketplace for real estate NFT launched their real estate tokenization platform at Gitex — Future Blockchain summit 2021 in Dubai earlier this year.
Aqar Chain has launched the second module in its milestone, virtual land NFT, AqarLand. This module allows users to access the virtual land which is like a digital twin of the real world. The users who purchase real estate assets either in full or fractions of the listed properties on Aqar chain can claim the same share of the Virtual land on AqarLand.
AqarLand will enable buyers to claim virtual land parcels in the same ratio of their investment in the real property. This Land the user will be able to populate with Assets that will be available in the marketplace. The assets marketplace will be with limited supply thus giving users unique opportunities in acquiring assets that are value addition to the virtual asset. AqarLand assets marketplace is stated to grow by USD 500M till the first quarter of 2022.
It is a very significant approach where the real world asset is mapped to the virtual world. And some tangible asset drives the value proposition for the virtual land. As stated in the blog, "At Aqar chain we are now positive with the direction of gamified approach giving users the opportunity with Play to Earn on the virtual lands."
AqarLand is available on the platform now. With immediate purchase of real assets from the available listings and subsequent completion of the crowd sale, respective virtual land can be claimed. The assets market place will be open for trade as the next milestone.