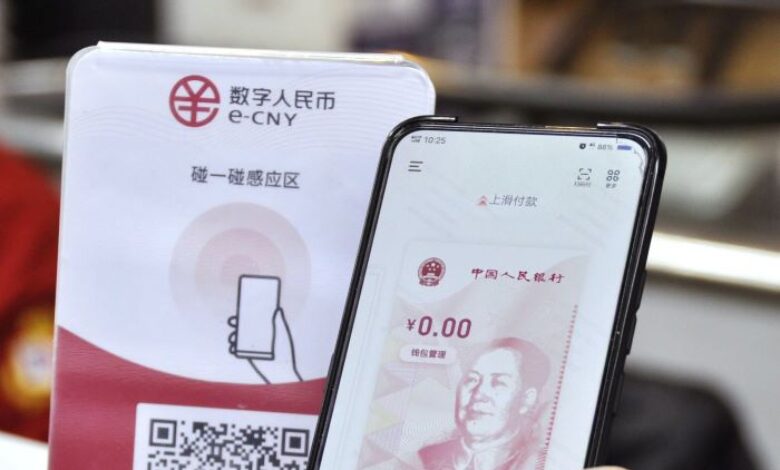 China will continue to advance the development of China's CBDC (central bank digital currency) and improve its design and usage, the People's Bank of China governor Yi Gang stated recently. China CBDC is a front-runner in the global race to launch central bank digital currencies (CBDC) and is testing a digital yuan, or eCNY, in major cities including Shenzhen, Beijing and Shanghai but has not set a timetable for its official rollout.
China will improve eCNY's privacy protection and anti-counterfeiting feature and increase its interoperability with existing payments tools, Yi said. China will test eCNY's impact on its monetary policy and financial markets, he added.
The number of CBDC digital wallets downloaded in China has grown to 140 million including 10 million corporate accounts, Mu Changchun, the director-general of the central bank's Digital Currency Institute, said during Hong Kong's FinTech Week. Transactions in e-CNY reached around RMB62 billion (£7.2 billion) in trials rolled out in about a dozen regions, Mu added.
In comparison, 20.87 million personal wallets and 3.51 million corporate wallets had been opened by June, with transaction value approximating RMB34.5 billion (about £4 billion). Similarly to June, when the PBoC stated in a white paper that it had no preset timetable for the official launch of the project, Mu told the conference audience that there was still no official launch date for the digital currency.
Yi said the PBOC attaches great importance to the issue of personal information protection, as CBDC issuers have to balance the need between safeguarding privacy and preventing crimes.
To strike the right balance, the PBOC collects information on a "minimum and necessary" basis in eCNY applications, and strictly controls the storage and usage of personal information.
The PBOC is willing to strengthen cooperation with world central banks in developing CBDC, including setting standards and rules, Yi said.