CryptoMining
MENA News
Kuwait is most affordable country for crypto mining
biggest concentration of cheap electricity was found in the Middle East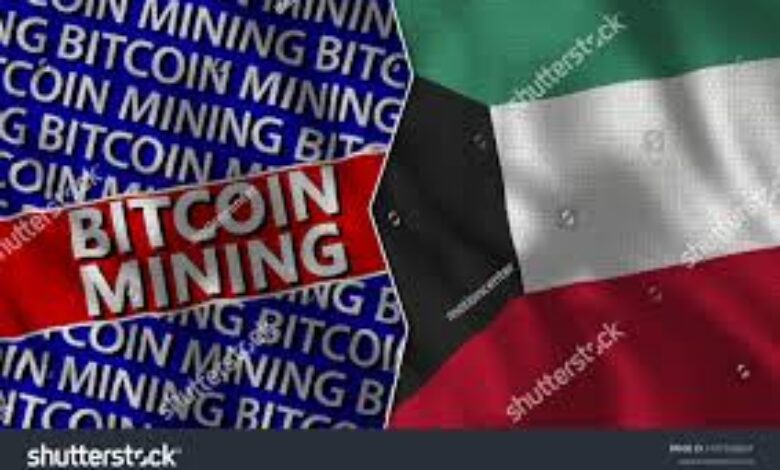 A recent Arcane Research paper found that Kuwait is the most affordable country in terms of the cost of electricity to mine Bitcoin. As per the report which looked into cheap electricity for Bitcoin mining globally, it found that Bitcoin can be mined cheaply in many different countries.
The report found that the countries with the lowest electricity cost of mining are spread relatively evenly around the globe but the biggest concentration of cheap electricity was found in the Middle East, Central Asia, and North America.
As Arcane report states, "Kuwait is the most affordable country to mine Bitcoin, with an electricity cost per Bitcoin of $880. Similarly to many other countries in the Middle East, Kuwait has almost limitless oil and gas reserves, and the government is also heavily subsidizing electricity prices."
The report also noted that crypto mining can also be done cheaply in many of the American and Canadian states and provinces. In 2020 and 2021 crypto miners have flocked to North America giving the US 35% and Canada 10% of the global hashrate.
The methodology used by Arcane to reach these results included calculation of the amount of electricity an Antminer S19 uses to mine one Bitcoin. Using this they found the average price for all countries. They then used these prices to estimate the electricity cost of mining one Bitcoin in each country.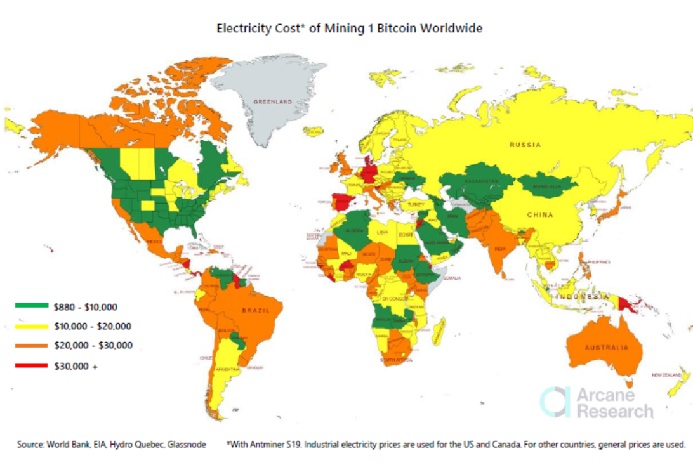 The report also notes that Ether miners' revenue is higher than Bitcoin miners' in 2021. So while Bitcoin miners may get the most attention in the mining industry, Ether miners have had the most revenue in 2021 because of the high transaction fees. Ether miners have earned $17 billion in 2021, while the Bitcoin miners earned $13.6 billion.
It is no surprise then that countries such as Russia, the third largest country for Bitcoin mining after the USA and Kazakhstan, is thinking of legalizing ad regulating the crypto mining sector. Russia's Ministry of Economic Development, the Ministry of Energy, and the State Duma, according to a report from local site Izvestia are looking into this and looking into higher electricity tariffs for miners. However, the Russian central bank does not support this initiative, citing the risks associated with crypto.
He adds, "Regulators, innovators and network participants are in most cases working together in god faith to maintain fair, stable and responsible energy market to power the blockchain economy of the future without jeopardizing the needs of domestic consumers and existing businesses. The best way to do this is y making better use of wasted clean natural gas for low cost and sustainable power generation with a hybrid of renewable energy such as solar."
Recently UAE based Phoenix Crypto mining retail hardware provider, announced that it will purchase 650 million USD worth of mining rigs. Could this be the beginning of a crypto mining surge in the MENA region.