Featured
SoftBank invests in Sandbox NFT metaverse platform
This represents the first Investment that SoftBank makes in crypto assets.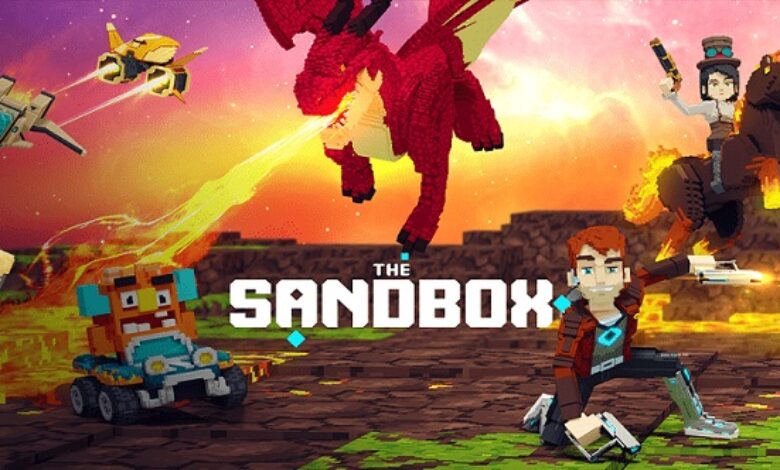 The SandBox a subsidiary of Animoca Brands, the leading open NFT metaverse platform has secured US$93M in its Series B fundraising round led by SoftBank Vision Fund 2, representing the fund's first investment in crypto assets. The investment will enable The Sandbox team to scale the platform's growth as a prime entertainment destination where brands, IPs, and celebrities can engage with their fans through virtual experiences including games, live performances, and social experiences.  
Other investors in the round included Animoca Brands, True Global Ventures, Liberty City Ventures, Galaxy Interactive, Kingsway Capital, Blue Pool Capital, LG Technology Ventures, Alpaca VC, Graticule Asset Management Asia, Com2uS, executives at GoldenTree Asset Management, Nokota, Sun Hung Kai & Co, Sound Ventures, Red Beard Ventures, SCB 10X, Polygon Studios, Samsung Next, Double Down Partners, StakeFish, SterlingVC, and HodlCo. Wedbush Securities acted as exclusive placement agent and financial advisor for The Sandbox, and Rubicon Law provided legal counsel to The Sandbox.
Additionally, The Sandbox has added the following luminaries to its advisory team: Guy Oseary, founder of the management firm Maverick, whose clients include Madonna, U2, and Bored Ape Yacht Club; Nicholas Adler, manager and brand curator of entertainment icon, Snoop Dogg; Thomas Vu, former Executive Producer and Head of Franchise and Creative at Riot Games; and Mathieu Nouzareth, co-founder of FreshPlanet and creator of SongPop.
The Sandbox has generated over US$144M in GMV to date and over 500,000 users now have a connected wallet. Over 165 brands—including Snoop Dogg, The Walking Dead, The Smurfs, Care Bears, Atari, and CryptoKitties—have already formed IP partnerships to create voxelized versions of their worlds and characters in the metaverse. High profile LAND owners in The Sandbox include Zed Run, Republic Realm, Binance, Bored Ape Yacht Club, CyberKongz, CoinMarketCap, Metakovan, Pranksy, GrowYourBase, MetaKey, South China Morning Post, Zepeto, Socios, the Winklevoss twins, Bill Lee of Craft Ventures, and more.
"This investment will help fuel the growth of The Sandbox creators' economy as we expand beyond gaming into fashion, architecture, virtual concerts and shows, art galleries, museums, and more," said Arthur Madrid, CEO and Co-Founder of The Sandbox. "We are developing an entire ecosystem that opens new digital job opportunities for players and creators in our open NFT metaverse."
The Sandbox is emerging as the main NFT-based, open metaverse, where the content, economy, and even governance will be in the hands of the players, creators, and users who contribute to this virtual world. In The Sandbox, players will be able to use the play-to-earn model to monetize time spent in the metaverse. Play-to-earn creates a circular economy with supply and demand where the resources collected by one category of the players are sold and purchased by another category of player or creator, rewarding participants for their time.
"We believe The Sandbox is constructing an open metaverse, unlocking new economic opportunities by empowering people to build and monetize their creations, from avatars and buildings to games and collectibles," said Aaron Wong, Investor at SoftBank Investment Advisers. "Leveraging blockchain technology and decentralized governance, the company is putting the power and control in the hands of its users, resulting in a thriving global community. We're excited to partner with Arthur, Sebastien, and team as they continue to transform what it means to have true digital ownership."
One of the unique aspects of The Sandbox is that it is not just a gallery of games. Instead, it is a virtual world with a topographical layout that you can explore using your 3D avatar. As you walk to the border of one LAND, you can walk into an adjoining LAND. This makes the location of a game experience very similar to real-world real estate: your location and who your neighbors are become nearly as important as the quality of the entertainment experience.