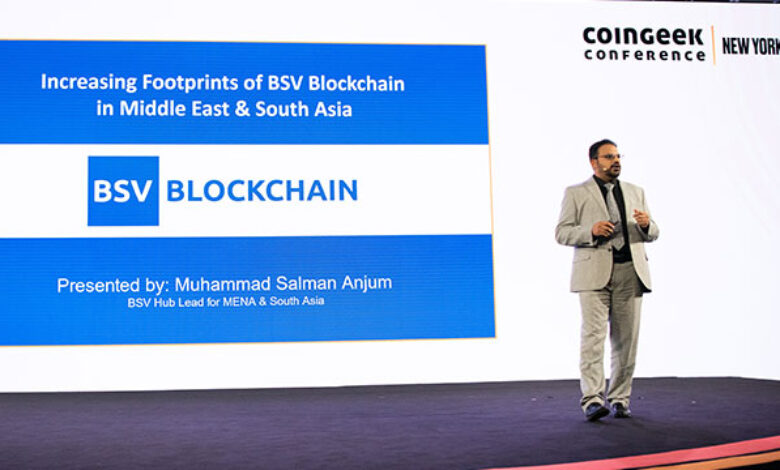 Muhammad Salman Anjun took the stage at CoinGeek New York to talk about how BSV has shot to the top in the region. Salman is the head of the BSV Hub in the Middle East and South Asia, located in Dubai in the United Arab Emirates. He's also the chief mate at InvoiceMate, an invoicing platform built on Bitcoin SV, which started out on the Hyperledger Fabric.
During the event Anjun, dicussed how Bitcoin SV has seen high popularity in the Middle Eastern and South Asian regions. One of the strategies that have enhanced this growth is partnerships with academia, governments, regulators, industrial hubs, and more. 
BSV Anjum believes that awareness precedes change and as such BSV Hub in MENA will be spearheading an aggressive PR campaign with 15 events held in the summer of 2021 alone and 6 more events coming up in the next 15 days.
Salman and his team, together with the Bitcoin Association have managed to penetrate Middle Eastern governments and institutions and are now seeing tangible results and partnerships. One of these is with the University of Sharjah, a private national institution in the UAE. As Muhammad Salman Anjum stated, "We have partnered with them for research and development regarding putting education certificates on the BSV blockchain and validating them," Salman revealed."
They have also partnered with the University of Karachi in Pakistan on a six-month program aiming to upskill students on Bitcoin SV. "BSV is growing and it needs more resources when it comes to skillful developers, and that's what we're trying to achieve with this university program," he revealed.