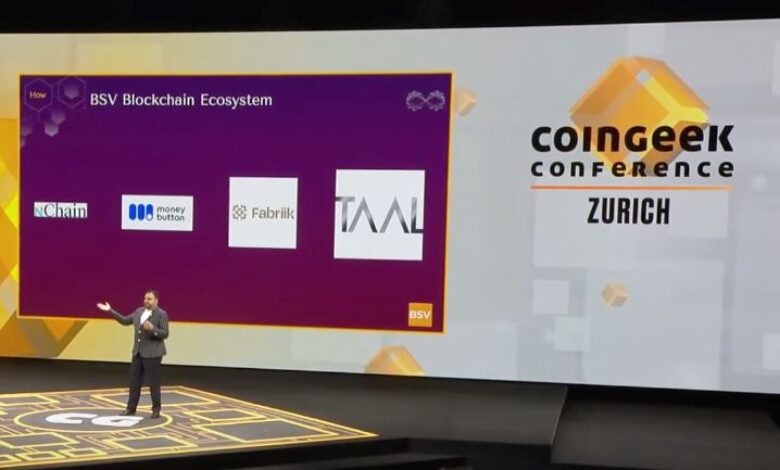 InvoiceMate Blockchain invoice solution provider, based out of Dubai UAE, was developed to solve the strenuous Inherent issues of legacy Invoice Processing operations through implementation of cutting-edge contemporary technologies like Blockchain and Artificial Intelligence.
In an interview with CoinGeek, Muhammad Salman Anjum, Founder and CEO, stated, "In August 2021, we closed our first client for InvoiceMate in KSA and we will be onboarding three more clients in the upcoming weeks. Our solution will be commercially running by Q4 of 2021 and even before our launch we have four clients."
One of the deployments according to Anjum is with a Saudi government entity in the agriculture sector for livestock. InvoiceMate will be linked to their ERP system (Enterprise Resource Planning). In addition the other two implementations are also with large manufacturing and trading distributors in the Kingdom of Saudi Arabia. As Anjum states in the interview, "these are the kinds of businesses that fit in well with our product."
InvoiceMate is the first Blockchain powered invoice management system built on BSV Blockchain platform. The BSV Blockchain is a Regulation-Friendly Global Distributed Utility Data Management Blockchain for Enterprises, Governments & Public Sectors. InvoiceMate processes invoices, as a vertical application that deals with invoices coming in from vendors as well as invoice outflowing from clients. It works either as an add on or plugin, for the existing system or standalone application.
The heart of the solution is Matechain, a Blockchain Network that serves as a Single Source of Truth establishing fraud resilience & trusted invoicing workflow. Then there is MateBot that continuously-adaptive invoicing intelligence engine acting as an assistant that eliminates errors and enhance efficiency.
InvoiceMate can be deployed both as a standalone application or integrated using APIs to ERP software. According to Anjum out of the three implementations, two are standalone while the third one is connected to an existing ERP system.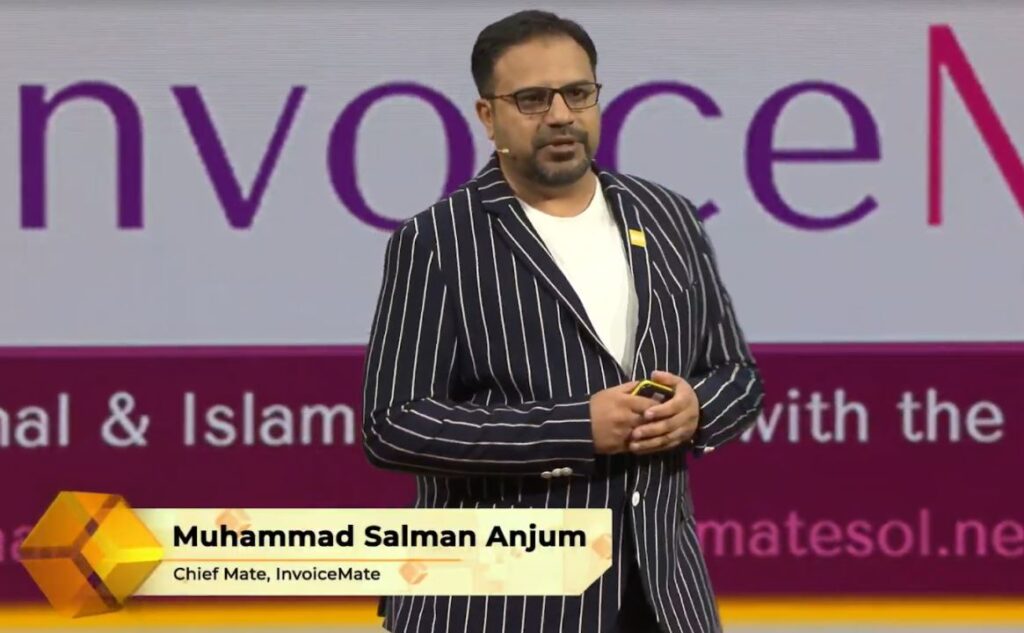 Anjum adds, "InvoiceMate offers client complete visibility from a vendors perspective. So when their invoices get submitted, through an application that clients provide to vendors, these vendors can generate an invoice, submit it in the format required by client, track the review and approval process without ever needing to call the accounting department. Today 70 percent of the workflow is in follow up."
Today clients using InvoiceMate can bring down the invoice processing time from 25 days to just 2 days. In the future invoice processing will be further improved with smart contract utilization replacing human revision totally.
InvoiceMate which is currently headquartered in the UAE with offices in Pakistan and Germany is seeking to expand and target other Middle East markets as well as markets in South Asia. As Anjum explains, "We will also be introducing Shariaa compliant invoicing and later on plan to offer a liquidity financing pool for invoices based on Shariaa compliant rules."
Muhammad Salman Anjumalso recently became the head of BSV Hub for MENA and South Asia, because as he states, he believes that BSV is the right technology for enterprise and government blockchain use cases.