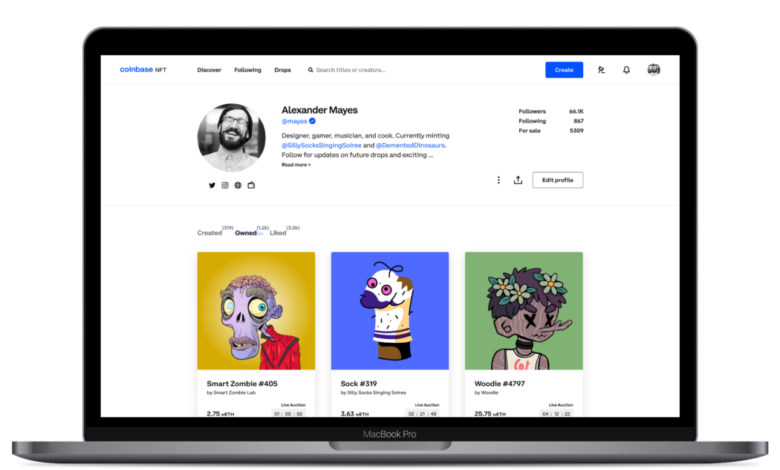 Coinbase crypto exchange is launching an NFT Marketplace, looking to expand its revenue base by riding one of the hottest market trends of the past year.
The user experience of creating or purchasing an NFT — which represents ownership of a digital collectible such as a piece of art or trading card that's made and stored on a blockchain — has been "lacking," Coinbase said, and it's hoping to make things easier. It's working to allow people to create NFTs "effortlessly" and control them through decentralized contracts, according to a statement. It's also incorporating social features, Coinbase said.
Coinbase is looking to boost its service offerings in order to diversify its revenue, the bulk of which still comes from trading fees. With companies such as Robinhood Markets Inc. stepping up their efforts to attract crypto investors, trading fees may be under pressure in the coming months and Coinbase has to find new ways to growth. It recently indicated that it wants to trade derivatives, for example. In August, Coinbase said that customer usage slowed at the start of its third quarter.