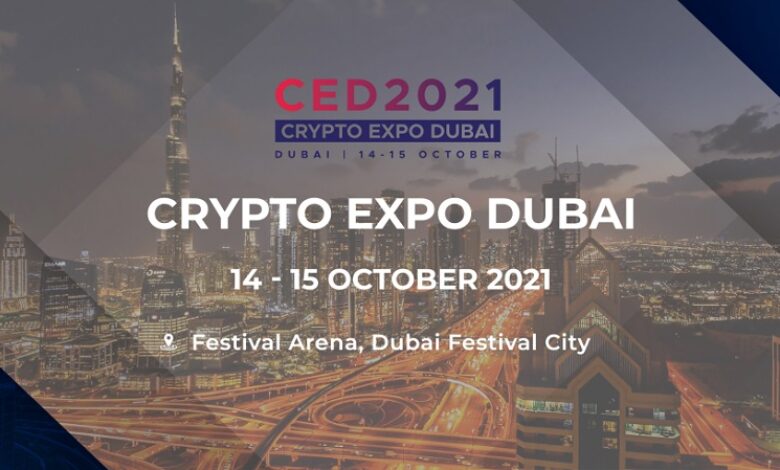 Crypto Expo Dubai 2021 has announced that the first wave of Crypto Enthusiasts will be attending the largest event,CED 2021 is a Premier Crypto Conference and Exhibition featuring more than 50 Crypto Companies and expecting over 5000 visitors. The Two Day Event will bring together a wide network of Blockchain and crypto professionals, major industry executives and experts.
CED 2021 is premiering on 14th October 2021 at 10.30 AM with industry leaders delivering their cognizance, Featured Exhibitors comprising Currency.com, Zebpay, B2broker, Regal RA, Smartkey, Koda Finance are set to exhibit the services to the visitors at CED2021.
Leading Crypto Event in MENA Region has high profile speakers listed as follows Olesandr Novosiadlyi from Regal RA DMCC, Yehia of Rain BH,Sandeep Nailwal from Polygon,Kumar Gaurav from Cashaa, Anthony Lesoismier from Swissborg, Srinu Chowhan from bitoasis to deliver their insights and knowledge in Blockchain technology. Recently, Digital assets and Cryptocurrencies are bringing the most significant influence to the financial ecosystem in decades. CED 2021 promises to be an event of innovative discussions and networking for the rise of institutional interest and growth of crypto-focused venture capital,
The Event will include Exhibiting the services, 40+ Speakers presentations, Panels, Q&A sessions and Award Ceremony
Free Registrations are now open at https://cryptoexpodubai.com/ for the largest Crypto CED 2021 Event to be held on 14-15 October 2021 at Festival Arena, Dubai Festival City.