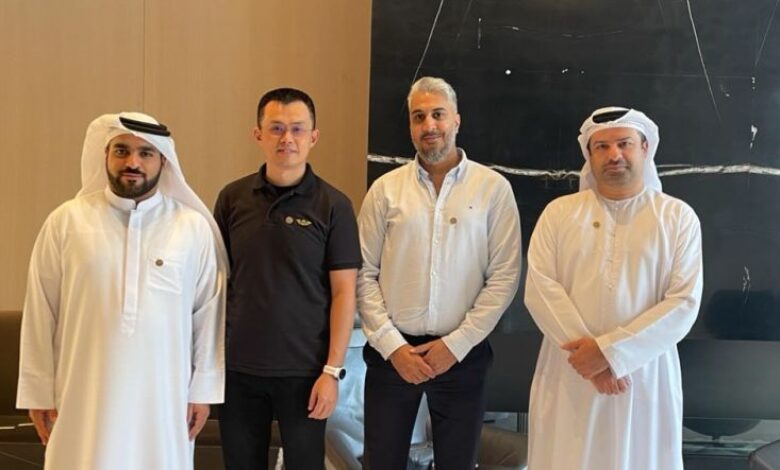 Binance crypto exchange which is seeking to woo in regulators globally, shared its intention to seek a regulated crypto exchange license in the GCC and MENA region. Soon after, the Binance team headed by Binance CEO Changpeng Zhao met with the Head of Dubai's Virtual Assets Crime Section for Dubai Police as well as Director of Dubai electronic security center in the UAE.
Binance Regional Manager for MENA, Omar Rahim shared a post on LinkedIn stating, "We had the pleasure this week of meeting with Marwan Alzarouni ,CEO of Dubai Blockchain Center & Director of Information Services (Dubai Electronic Security Center) alongside Tarek Mohammed Head of Virtual Assets Crime Section and in the presence of Changpeng Zhao – CEO of Binance. We had a fruitful discussion on opportunities, innovation, talent and investment that Binance can bring to the UAE in line with the UAE Next 50 (https://uaenext50.ae/) national strategy that was inaugurated by the Government last year.
Prior to this Binance crypto exchange in Singapore had appointed the former CEO of Abu Dhabi Global Market Richard Teng as CEO of its Binance Singapore entity.
The visit to Dubai Police comes after BitOasis partnered with Dubai Police and the UAE Financial Intelligence Crime Unit.