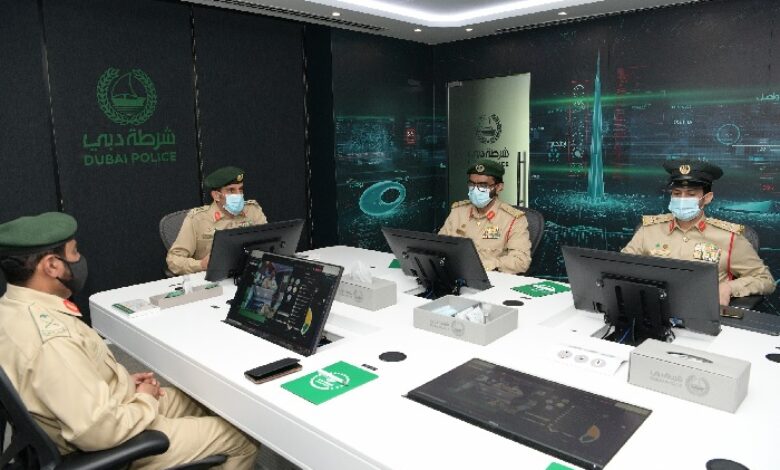 In a recent webinar hosted by CoinTelegraph ahead of the Future Blockchain Summit, Tarek Mohammed, Head of the Virtual Asset Crime Section, Dubai Police HQ and Ola Doudin, CEO & co-founder of BitOasis, the UAE's first and largest crypto asset exchange discussed virtual asset regulations and crimes and how to combat them.
Mohammed discussed how Dubai Police is working not only to solve virtual asset crimes but also predict future trends and anticipate them before they happen. Mohammed was one of the first at Dubai Police to get educated on Blockchain and Digital Currency receiving a Master Degree from Nicosia University.
He adds, "Today an increasing number of our police officers are being trained on this as we build our human capacity and 50 percent of our team is women. All of the team members are being trained on both Blockchain and crypto."
In September 2021, The National Committee for Combatting Money-Laundering and Financing of Terrorism and Illegal Organizations (NAMLCFTC), the committee adopted the UAE virtual assets regulatory framework. This was followed with the welcoming of Bitoasis crypto exchange as a registered entity with UAE Financial Intelligence Unit's (UAE FIU's) reporting platform, GoAML.
He also discussed several cases that Dubai Police have already solved in this arena, with the most recent being the theft of an NFT for a resident of UAE. Mohammed explains, "It was not an easy case given that NFTs are so new. This NFT was stolen from Trust Wallet, we had to understand how to deal with NFTs validate them and this takes a lot of thinking outside the box."
Mohammed comments, "The UAE is willing to grow its crypto space but wants to ensure at the same time that no one abuses it. We are here to protect consumers, investors in UAE and the economy as a whole. At the end of the day as law enforcers we are not only here to catch the bad guys but also to be proactive. We want to encourage the ecosystem while protecting stakeholders and this is why we support regulated exchanges, the approval of tokens for listings so we can be one step ahead and safeguard the ecosystem."
Most recently Dubai Police worked to arrest 40 members of a crypto laundering scheme with large fine payments. As Mohammed explained this took one and a half year of work with not only local but international authorities.
Another example given by Mohammed is the case of HushPuppi, Ramon Abbas Hushpuppi –Nigerian influencers who pleaded guilty to money laundering in a US court after being arrested in Dubai UAE.
Hushpuppi's crimes cost victims almost $24m (£17m) in total. In one scheme, Hushpuppi attempted to steal more than $1.1m from someone who wanted to fund a new children's school in Qatar, the documents said.
Dubai Police has been carrying out workshops to increase awareness, and some have been carried out with crypto exchange Bitoasis. In addition Dubai Police recently recovered a stolen Bitcoin. Mohammed explained, "When we were able to confiscate the digital assets and recover the one Bitcoin, we developed a due process for digital asset where we consider the value of digital asset being at the time of the crime and we transfer that asset into a local currency so the value does not fluctuate while it is being dealt with in court."
In June 2021 Tarek Mohammed, discussed crypto scams and regulations. During his talk Mohammed stated, there had have been a few hundred cases of crypto scams where people in Dubai have lost Dh80 million ( 21 million USD) in the first half 2021 and cases have been transferred to courts.
Mohammed commended the efforts made By BitOasis in terms of compliance allowing Bitoasis to join the UAE Financial Intelligence Unit which he states will allow BitOasis to have banking partners in the UAE very soon.