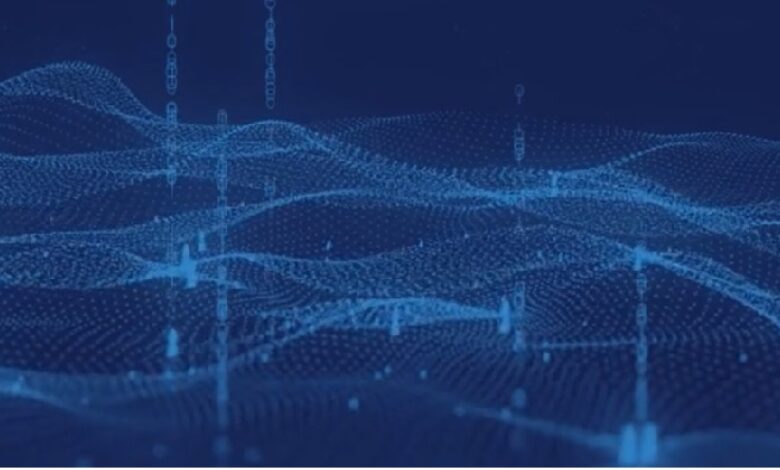 The Challenge: Data Accessibility
Data is the "new oil" and the world's most valuable resource. Technologies that shape our future, such as Artificial Intelligence (AI), rely on the availability and accessibility of data streams. The biggest challenge? Our current data economy is highly centralized. Data is either locked up entirely or monetized by a few large corporations such as Google, Amazon or Facebook. Have you ever received an advertisement on your browser making you wonder whether your device is listening to you? That's how your data is processed, sold and used in 2021.
It's a fact that small businesses, entrepreneurs and data scientists face a huge problem to access the data they need to make accurate predictions, build successful AI applications or optimize their workflows. The solution? The following article explains the most promising, still unknown blockchain asset class that changes how the world can access and trade data.

The Solution: Ocean Protocol's Data Tokens
Blockchain unlocks the massive opportunity to access and trade assets through providing a proof of ownership via tokens. The best example is the ongoing NFT-mania that resulted in a vivid exchange on platforms such as OpenSea or Rarible, where collectors, investors and art-lovers alike spent millions to buy the collectible of their choice.
The asset class of Data Tokens works in a similar fashion, but instead of tokenizing a piece of art through an NFT, the underlying asset that is tokenized is a dataset. The concept of Data Tokens that are exchanged by means of blockchain was first introduced by Ocean Protocol in 2017. The innovative technology of the Singapore & Berlin-based company resulted in their nomination as a "Technology Pioneer" by the World Economic Forum. This prestigious recognition lets Ocean Protocol join ranks with companies such as Twitter, Spotify or Chainlink, who were previously announced. Since then, Ocean Protocol continuously met their milestones, introducing their Data Token Marketplace in November 2020 on Ethereum, Polygon (Matic), Binance Smart Chain and will soon add support for Polkadot's para-chain Moonbeam. Ocean Protocol also maintains large enterprise and government partnerships, including Daimler, Germany's Central Bank and Smart Dubai.
Through Ocean Protocol technology, data owners can now tokenize their datasets, making Data Tokens the primary mean of exchange for a global Web3 data economy. Data Tokens are created and bought by means of Ocean Protocol's native OCEAN token. Ocean Protocol technology is open-source, resulting in the possibility of hundreds or even thousands of Data Token markets opening in the future.
In summary, Data Tokens have the following utility.
Data Access Control
The primary utility of Data Tokens is to access data securely, whereas blockchain technology regulates and records the access transparently.
Data Valuation & Data Finance
What is data actually worth? Data Tokens are a medium to value data. They can be exchanged and their price determines the data's "market capitalization". Data Tokens can therefore also act as a financial investment vehicle.
The asset class of Data Tokens is still relatively unknown, although the underlying asset of "data" is arguably worth a lot more than the entire NFT-market combined. With a total value locked of under 10 million US$, Data Tokens are currently mainly exchanged on the Ocean Protocol Marketplace. The market offers considerable opportunity to access various datasets from around the world, including a German AI-annotated dataset with over 1 million images or consumer browsing data offered by Swash, a US-based company.
Get Involved with Data Whale!
Data Whale, a Dubai-based community project, builds infrastructure around Data Tokens and accelerates the adoption around Data Tokens and Ocean Protocol. Data Whale is building "ALGA", a decentralized Data Token mobile application on iOS and Android, a Data Token YouTube Channel, as well as other services that are explained on our website.
If you are excited about Data Tokens, Ocean Protocol and want to get involved, please feel free to reach out to us via info@datawhale.online or follow our Twitter @realdatawhale. We are looking forward to collaborating!