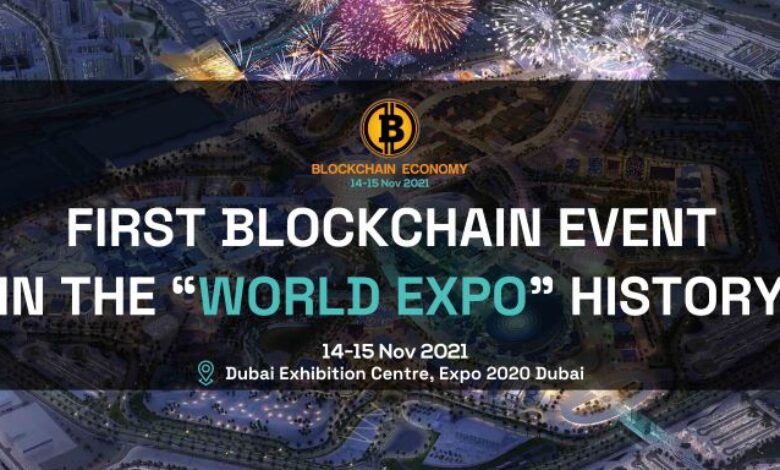 The UAE Expo 2020 will be hosting the first Blockchain event in the history of the World Expo events. The Blockchain Economy Expo 2020 Dubai which will take place as part of the Expo 2020 Dubai (main expo) in Dubai Exhibition Centre on November 14-15, 2021.
The WORLD EXPO is being held for 170 years and for the first time, blockchain technology will be introduced to the world at the same level as countries, international organizations and other traditional businesses. Blockchain Economy Expo 2020 Dubai will welcome more than 40,000 Visitors, 300 Exhibitors, 4,000 companies from 150 countries. It will be the first time that crypto community from so many nations and people will join under one roof.
For 170 years, World Expos have served as a demonstration for the greatest innovations that have formed the world in many ways. Expo 2020 Dubai will carry on that tradition by showcasing cutting-edge technology from around the world. The Expo 2020 Dubai is the place to display your wares and make strong meaningful connections at the highest level you can envision. It will be the world's largest expo ever hosted. Expo 2020 is expected to attract 25.2 million visitors from all over the world, representing more than 191 countries, making it an extraordinary networking opportunity.
Expo 2020 Dubai event will have live streaming and virtual visitors are expected to reach 150 million people. CNN, the world's leading news network, will cover Expo 2020 Dubai in a unique way across all platforms.