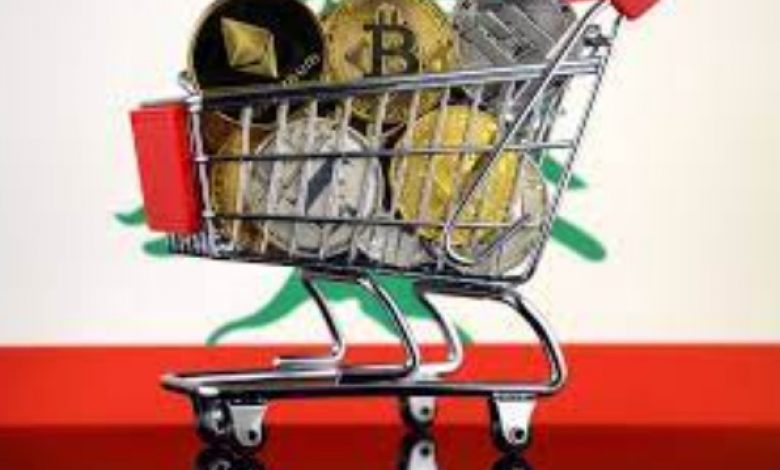 As the crypto trading scene is growing in Lebanon more and more media platforms are writing stories and covering the sector. It has been noted that million of dollars worth of crypto are being bought and sold weekly in Lebanon. In a recent article in " Rest of the World Org" a Lebanese crypto trader Mario Awad was dubbed the Don of Lebanese Crypto.
In the interview Awad who trades crypto as an Over-The-Counter Broker states, " Before 2020, cryptocurrency investing was uncommon in Lebanon, held back by a general lack of awareness as well as a dysfunctional electric grid and slow internet speeds. But the country has a high degree of tech literacy and talented developers. So when the crisis hit, there was already a small community of crypto-enthusiasts ready to spring into action. " Awad also personally takes credit for catalyzing the Lebanese crypto-trading community here. "People were dealing small numbers," he said. "But I made the volcano in Lebanon."
Awad mostly deals with Tether and USDC. According to the article around 10 million USD is traded weekly in Lebanon. The crypto being bought or sold is either Lebanese trying to get their money out of the failed banking system or Lebanese sending remittances to their families.
It is evident just by doing a simple google search that crypto in Lebanon is booming. Sites such as BitcoinsLebanon actively market their involvement in crypto trading, as does CryptoCoin exchange Lebanon on its facebook page and even BitcoinLb on twitter.
Six cryptocurrency traders who spoke to Thomson Reuters said millions of dollars' worth of cryptocurrency was changing hands in Lebanon each day. One of the crypto enthusiasts noted in the article named Ahmad states, "It's funny when people say crypto isn't real because what we found out in Lebanon is that this digital currency is 100 times more real than the lollars we have in the bank," , using a slang term for U.S. dollars stuck in Lebanon's financial system. He used what was left of his life savings and joined a crypto trading group on whatsapp and telegram and started to trade.
As per statements made in the article commissions on trades range between 1.5 percent to 3 percent.
UNLOCK had previously covered the topic of crypto trading in Lebanon as did Coindesk. UNLOCK was one of the first to shed light on this topic in an article entitled " Lebanon's banking sector is dead" where the role of digital currencies and crypto in the future of the Lebanese financial sector was discussed. In another piece UNLOCK spoke with founder of fluus.me who noted that their was a substantial rise in the number of crypto holders and traders in Lebanon, with digital wallet downloads increasing in 2020 by 2000 percent.
Even popular crypto exchange Binance has taken notice of the increase in crypto activity in Lebanon and now offers users the ability to open accounts using their driver's license. UNLOCK has also noted the rise of Bitcoin educational shops Beirut suburbs and most recently I personally as editor in chief saw a shop in a lebanese mountain village called Falougha that had a digital screen outside stating it " buys and sells crypto and USDC"
There is not much the authorities in Lebanon can do to curb this growth. In most countries crypto trading is fought by banks disallowing the purchase or receiving of funds from crypto, or by the closing down of exchanges. In Lebanon the banks already dont allow any international transactions using credit cards, and crypto exchanges are non existent in the country.
The rise of crypto will continue, the Lebanese government can either embrace this, or once again lose whatever connection it still has to its citizens.