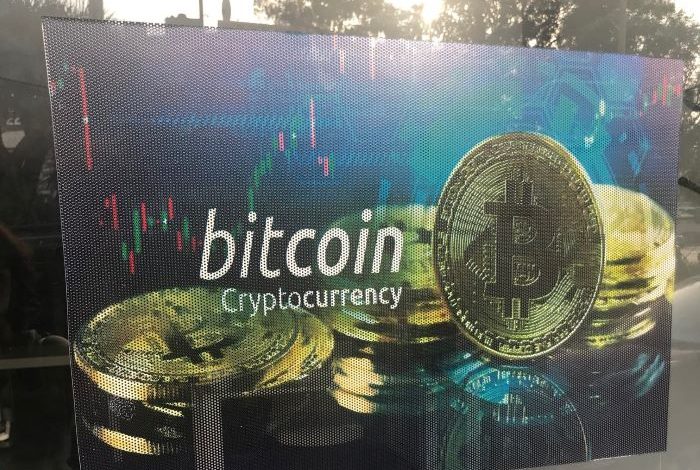 It is no longer surprising to walk through the streets of Beirut and see a sign on a shop with the word Bitcoin. Recently in a populated area of Beirut called Burj Hamoud, a Bitcoin shop had opened its doors. Speaking to the owner Sam, UNLOCK asked why a Bitcoin shop and why in Burj Hamoud. His reply, "I want to educate the Lebanese who are interested in learning more about cryptocurrencies and in specific Bitcoin."
Sam also helps those who would like to create a crypto wallet and purchase Bitcoin over the counter, either in Lebanese Lira or dollars. He has a European passport and has an account with Binance, allowing him to purchase and transfer Bitcoin to his clients' wallets.
He added, "Bitcoin mining could also become another activity that becomes prominent in Lebanon because the price of electricity has gone down visa vie the USD."
Even Lebanese TV stations are starting to open up to the crypto world. MTV Lebanon TV station started to talk about Bitcoin market in its business news segment. Most recently they carried out a report on Bitcoin in Lebanon.
According to the recent report on MTV Lebanon, they stated that more and more Lebanese are purchasing Bitcoin and cryptocurrencies looking for quick profits according to the report. In the report Ayman Al Nimis, an expert in the financial markets explained, "Bitcoin as a cryptocurrency unlike other traditional currencies is not backed up by gold or any other asset but gets its value from the growth in its community and users." He adds, "Most of those who buy Bitcoin use it as a safeguard against inflation and this is what is happening in Lebanon."
He believes that Bitcoin might see a sharp increase in its price if we start to see more green Bitcoin mining. He states that it is the young generations that are getting into Bitcoin, age group from 16 up to 30 as a majority.
According to the report many Lebanese have bought Bitcoin in the hope of making up the losses they have incurred from the loss of the value of the lira and the ongoing financial crisis.
UNLOCK had previously written a piece on how Bitcoin purchasing has increased in Lebanon and how entities like Fluus.me is assisting Lebanese not only in educating them on the cryptocurrency market but also helping them to create their portfolios.
UNLOCK also reported on the demise of the Lebanese banking sector and the rise of crypto and digital currencies in a more decentralized financial system.
What is evident today is that Bitcoin as a topic and a source of hope is starting to become mainstream in Lebanon.