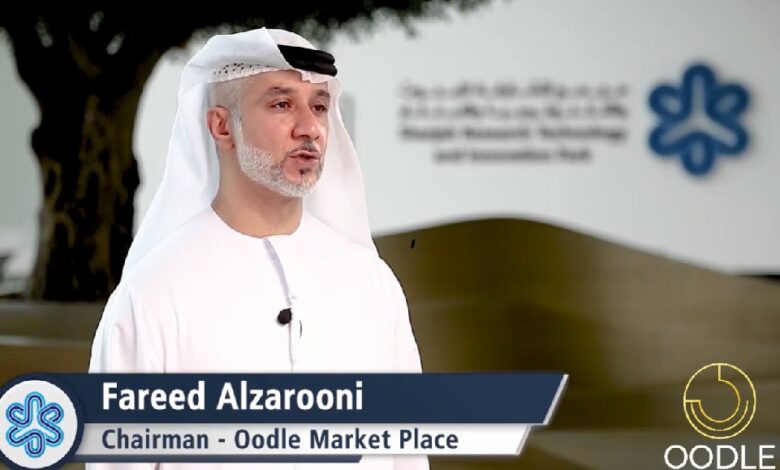 UAE Sharjah Research Technology and Innovation Park ( SRTIP) has partnered with supply chain and logistics Blockchain commodity trading marketplace, called OODLE.
The decision to accept OODLE came after SRTIP received hundreds of requests to license fintech, blockchain and crypto related comanies over the past year. CEO of STRIP H.E. Hussain Almahmoudi, stated, "It's clear to me that OODLE Market Place improves the supply chain and logistics using a next generation technology that improves transparency, reliability and safety, in a sector that has had severe challenges from Africa through to end user."
As per the release, Sharjah's vision is to keep the Emirate of Sharjah at the competitive forefront of technological development. Blockchain is already in its third generation and related licenses in the SRTIP are a huge step in the advancement of this vision.
According to the SRTIP Press release, " The issuance of Blockchain and related licenses in the SRTIP will provoke an increase in the capitalization of the tech related currency markets as a whole and SRTIP is endeavouring to be the world's largest ecosystem for the advancement of such technologies, blockchain, tokenization and distributed ledger in the UAE."
HE Mr. Hussain Almahmoudi added, "SRTIP is pleased to welcome The OODLE Market Place to the fastest growing innovation park in the region as its first DLT license. With its innovative ecosystem promoting advanced Research and Development in a sustainable environment, SRTIP is well positioned to support the OODLE Market Place with its launch and growth in its early stages through to its global dominance potential."
OODLE Market Place FZC is a Distributed Ledger Technology company launching the OODLE Market Place, a blockchain-based incentivised commodity trading platform with a utility token that is used within its community. The OODLE Market Place offers sellers and buyers of different commodity sectors to create more transparent, efficient, and cost-effective commodity trades using smart contracts on blockchain, enabling all parties involved to complete the trade in a more safe, reliable, effective and efficient manner than currently exists. The OODLE Market Place will provide improved supply chain and logistics support .