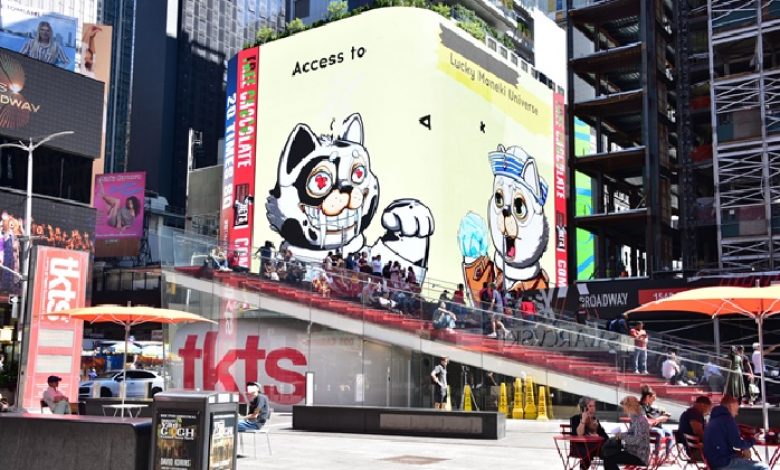 The Lucky Maneki Community is introducing its latest additions to the Maneki NFT Family. 11,358 newly minted Maneki Gang Avatars will be showcased on Time Square billboards.. The Maneki Gang Avatars were designed to be "Profile Pictures" for users to add to their social media. Each new Maneki Gang NFT has 8 different traits: the background, skin, eyes, mouth, hat, collar, clothes, and paw. 
Though this will be Lucky Maneki Community's first-ever billboard promotion, it is only the newest in a list of recent events. The Maneki Gang Reveal Party was hosted on Discord on the day of the reveal of the new collection. Prior to that Maneki collaborated with BroadcastersNFT to help promote the launch and a few NBA Top Shot influencer YouTube channels for special giveaways.  
Released on August 30, 2021, the Maneki Gang joins 14,159 (a very lucky number) other Lucky Manekis in the legendary world of Luckeania. Modeled after a lucky Japanese cat figure, these magical creatures possess energies of good fortune and prosperity. Although each Maneki is unique, the first 40 introduced are known as "Epic" Manekis and carry the most amount of luck.
The Lucky Maneki Community chose the Times Square billboard to share their excitement with the NFT community and hopes to increase the unique owners of both collections, Lucky Maneki and Maneki Gang. Other long-term goals include setting up a Merchandise Shop, implementing the community DAO, launching new collections, and building a metaverse experience.