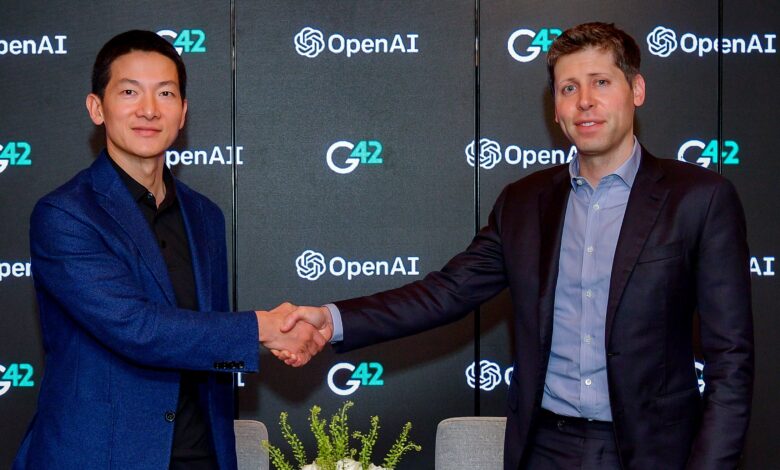 G42, the leading UAE-based technology holding group, has announced a partnership with OpenAI, the AI research and deployment company behind ChatGPT, to deliver cutting-edge AI solutions to the UAE and regional markets.
This partnership will focus on leveraging OpenAI's generative AI models in domains where G42 already has deep expertise including financial services, energy, healthcare and public services. OpenAI will work with G42 to accelerate the solution development process, ensuring that organizations can best leverage the power of generative AI in their specific use cases.
Through solutions built by G42, organizations in the UAE and the region will be able to simplify the process of integrating these advanced AI capabilities into their existing enterprise landscapes, unlocking the potential of OpenAI's models.
To drive this expansion across the entire region, significant AI-ready infrastructure is imperative. G42 will prioritize its substantial AI infrastructure capacity to support OpenAI's local and regional inferencing on Microsoft Azure data centers.
Commenting on the partnership, Peng Xiao, Group CEO, said: "At the core of our mission lies the pursuit of AI as a transformative force for good, fueling innovation and progress. Our partnership with OpenAI transcends technological synergy; it's a convergence of value and vision. We are excited to join OpenAI on the journey to shape a future where AI benefits all of humanity."
Sam Altman, Co-Founder and CEO of OpenAI, stated: "Our partnership with G42 is a significant commitment to further harnessing AI's transformative power. Leveraging G42's industry expertise, we aim to empower businesses and communities with effective solutions that resonate with the nuances of the region. This collaboration lays the foundation for equitable advancements in generative AI across the globe."
Both organizations will continue to explore ways to accelerate generative AI innovation and adoption globally.
G42's efforts in the field of generative AI are currently on full display at GITEX Global in Dubai where its portfolio companies are showcasing a wide range of offerings that span across multiple industries.