Global News
US Welcomes the Debut of Ethereum Futures ETFs in Trading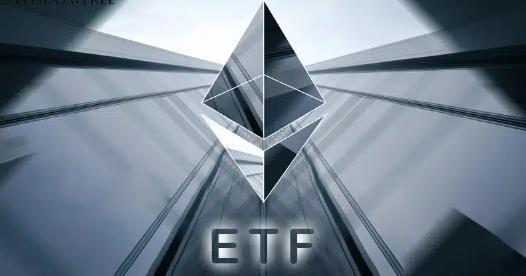 In the United States, several Ethereum futures exchange-traded funds (ETFs) have recently commenced trading.
This marks the debut of these investment vehicles from firms like ProShares, VanEck, Bitwise, Valkyrie, Kelly, and Volshares on the Chicago Board Options Exchange (CBOE). Collectively, these firms introduced a total of nine ETFs on a Monday morning.
Among the offerings, ProShares introduced three funds: the Ether Strategy Fund (EETH), the Bitcoin and Ether Strategy ETF (BETH), and the Bitcoin and Ether Equal Strategy ETF (BETE).
Bitwise also made its entry with the Bitwise Ethereum Strategy ETF (AETH) and Bitwise Bitcoin and Ether Equal Weight Strategy ETF (BTOP), according to Decrypt.
VanEck's Ethereum Strategy ETF (EFUT) and Valkyrie's Bitcoin and Ether Strategy ETF (BTF) also commenced trading on that day. Additionally, Volshares introduced its Ether Strategy ETF (ETHU), while Brazilian fund manager Hashdex rolled out its Ether Strategy ETF (EX).
It's important to note that these newly launched crypto ETFs track the future price of Ethereum rather than the actual asset itself. Investors are still waiting for a spot crypto ETF, which would allow exposure to cryptocurrencies at their current market prices.
Currently, the U.S. Securities and Exchange Commission (SEC) has a backlog of applications from major Wall Street players, including BlackRock, awaiting approval.
Until a spot ETF is approved, investors interested in cryptocurrencies will need to trade futures contracts or purchase the digital assets directly.