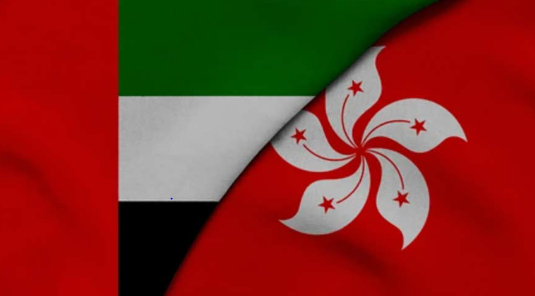 Distributed Technologies Research Ltd. (DTR), a technology private company headquartered in the Abu Dhabi Global Market (ADGM), has announced its expansion into the UAE market and the licensing of its flagship stablecoin technology to the Hong Kong-based DRAM Trust.
The company has chosen DRAM Trust as its preferred licensing partner due to its commitment to transparency, cybersecurity, and rigorous audit processes. The company will conduct near real-time audits of its underlying reserves and the quantity of minted tokens.
It is worth noting that DRAM, a stablecoin issued by the Hong Kong-based DRAM Trust, utilizes DTR's technology and is pegged to 1 US Dollar, with an equivalent value of AED 3.6725. However, DRAM should not be referred to as an AED stablecoin, as it does not possess authorization from UAE authorities to bear such a designation, as clarified by DTR's communication team.
When questioned about the AED backing given that a Hong Kong-based company is responsible for issuing the coin, Akshay Naheta, Founder and CEO of DTR, told UNLOCK Blockchain that the need for AED backing in the stablecoin, DRAM, is primarily driven by the UAE's economic stability, political neutrality, and impressive growth.
He added that the UAE's continuous influx of migrants and foreign direct investment has made it a highly attractive market for global investors. Like many stablecoins, DRAM relies on fiat reserves, specifically UAE Dirhams, to ensure stability and reliability.
As for licensing, Naheta explained that DTR, the entity behind DRAM's technology, is incorporated in ADGM. As mentioned, the technology has been licensed to the Hong Kong law-governed DRAM Trust, overseen by an independent trustee, ensuring compliance and transparency.
The stablecoin market has witnessed remarkable growth, accompanied by a surge in investor interest in non-volatile cryptocurrencies.
According to a publication by Bernstein Research in August, the stablecoin market is poised to grow to $2.8 trillion over the next five years, up from its current valuation of $125 billion.
DRAM coins are now readily available on various Decentralized Exchanges (DEX), including Uniswap and Pancakeswap, with plans for expansion to centralized exchanges and other platforms in the near future.
As part of its strategic product expansion plans, DTR anticipates the launch of a decentralized wallet solution in early 2024, further enhancing the accessibility and utility of digital tokens for users.