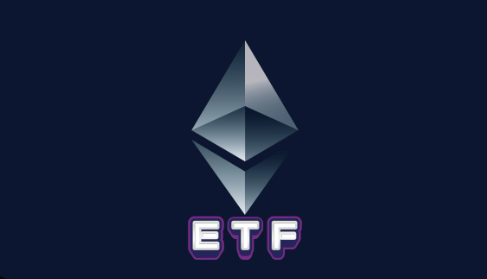 Valkyrie Funds LLC, an investment manager, has initiated the inclusion of Ethereum futures alongside its existing Bitcoin futures exchange-traded fund, following approval from the U.S. Securities and Exchange Commission (SEC).
The updated fund, now known as the Valkyrie Bitcoin and Ether Strategy ETF (BTF.O), is set to launch on Monday, as confirmed by Valkyrie's Chief Investment Officer, Steven McClurg.
This development marks a significant milestone as it represents the first time that Ethereum or "ether" futures contracts will be accessible to investors through an exchange-traded fund, providing a notable boost to the cryptocurrency market.
Meanwhile, rival asset managers VanEck and ProShares are also in the process of preparing pure ether futures ETFs, distinct from Valkyrie's hybrid ETF.
McClurg revealed that the SEC has given VanEck and ProShares the green light to launch their offerings on the same Monday.
VanEck announced that the launch of its fund is imminent but refrained from offering further details or comments at this time.
A spokesperson from ProShares conveyed that no other entity is in a position to launch ahead of them, though they did not provide specific timing information, according to Reuters.
The SEC's decision to relinquish its longstanding reservations regarding ether futures ETFs represents a significant win for the cryptocurrency industry, which has been advocating for an expansion of the available crypto ETF options. Several companies have submitted applications for spot Bitcoin ETFs.
Notably, there have been reports that anticipation of SEC approval for ether futures ETFs has influenced the price of the Ethereum token. While Ethereum prices remained relatively stable over the past month, they saw a nearly 6% increase in a single week, including a 3.3% surge on Thursday.
However, Steve Sosnick, Chief Strategist at Interactive Brokers, noted that it remains uncertain whether this price increase is due to early acquisitions of ether futures by Valkyrie or if it's driven by other traders speculating on future trading.
With this is mind, on September 28, Bloomberg Intelligence analyst James Seyffart noted that the U.S. SEC might be gearing up to approve a series of Ethereum futures ETFs.
This observation arose following comments by ETF analyst Eric Balchunas, who indicated that the SEC seemed motivated to expedite the launch of these ETFs, potentially to address this issue before a potential government shutdown slated for October 1, which could affect various federal agencies, including financial regulators, if Congress fails to reach a funding agreement for the new fiscal year.