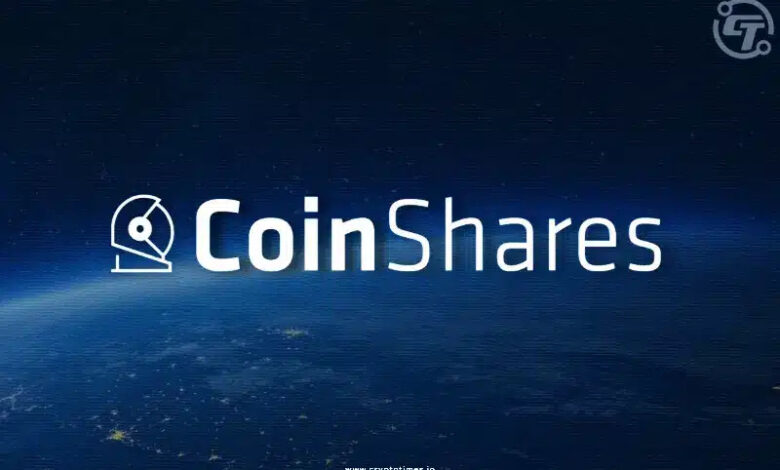 Amidst the tightening regulatory landscape for cryptocurrencies in the United States, European alternative asset manager CoinShares is expanding its reach with the launch of CoinShares Hedge Fund Solutions, a division aimed at providing digital asset offerings to qualified U.S. investors.
CoinShares is broadening its horizons, extending its services to U.S. investors for the first time. The firm's goal is to become a premier destination for institutional players in the digital asset space. The Hedge Fund Solutions division plans to offer a wide array of investment products, encompassing beta and alpha strategies tailored to meet the unique requirements of each institution. This expansion aims to facilitate the creation of diversified and optimized cryptocurrency portfolios.
The platform intends to provide institutional clients with essential tools and resources, simplifying their entry into the complex world of digital assets—a significant barrier for many.
CoinShares Capital LLC, a wholly-owned subsidiary of CoinShares registered with the Financial Industry Regulatory Authority (FINRA), will spearhead marketing efforts to qualified U.S. investors in support of CoinShares Hedge Fund Solutions' strategies and products.
Leveraging its extensive experience in digital assets and licenses to operate in key markets, CoinShares plans to offer premium products that meet the due diligence standards of institutional investors, aligning with traditional offerings from established financial institutions.
CoinShares is renowned for its cryptocurrency Exchange Traded Products (ETPs), research, and venture activities. Their diverse crypto product lineup includes single-asset ETPs for various cryptocurrencies, multi-asset products tracking cryptocurrency baskets, and staked ETPs offering exposure to underlying cryptocurrencies and staking rewards.
While their crypto ETPs have been accessible through investment platforms in Europe, this expansion opens doors for institutional investors in the U.S. market.
Jean-Marie Mognetti, CEO of CoinShares, emphasized the demand for actively managed exposure to digital assets in the current macroeconomic environment and the company's commitment to delivering a premium investment experience.
The Hedge Fund Solutions division represents a pivotal step in their evolution, reinforcing their role in the digital asset industry with a focus on delivering value to investors.